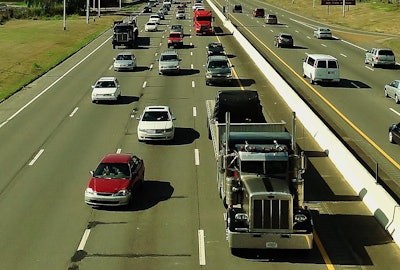 The Truckload Carriers Association and CarriersEdge announced their annual list of the 20 Best Fleets to Drive For, compiled based on criteria like total compensation package (base pay, bonuses vacation), health benefits, pension plans, advancement opportunities, professional development opportunities, driver turnover rate and the fleet's safety record.
The winners are:
Bison Transport, Winnipeg, Manitoba
Brian Kurtz Trucking Ltd., Breslau, Ontario
Central Oregon Trucking Company, Inc., Redmond, Oregon
DJ Knoll Transport Ltd., Emerald Park, Saskatchewan
Fremont Contract Carriers, Inc., Fremont, Nebraska
FTC Transportation, Oklahoma City, Oklahoma
Gordon Trucking, Inc., Pacific, Washington
Grammer Industries, Inc., Grammer, Indiana
Grand Island Express, Grand Island, Nebraska
Halvor Lines, Inc., Superior, Wisconsin
Kriska Holdings Ltd., Prescott, Ontario
Landstar System, Inc., Jacksonville, Florida
Load One, LLC, Taylor, Michigan
Motor Carrier Service, Inc., Northwood, Ohio
Paramount Freight Systems, LLC, Ft. Myers, Florida
Prime Inc., Springfield, Missouri
Sue Vinje Trucking, Superior, Wisconsin
TimeLine Logistic International Ltd., Saskatoon, Saskatchewan
Transpro Freight Systems, Ltd., Milton, Ontario
Trimac Transportation, Calgary, Alberta
The nomination process began in the fall, and company drivers and owner-operators nominated carriers with 10 or more trucks. Afterward, CarriersEdge interviewed representatives from the carriers and evaluated on a scoring matrix. Drivers for the carriers were also surveyed, results of which were factored into the scoring.
The smallest of the fleets chose has 25 drivers, and the largest has more than 8,500.
TCA will announce at its annual convention in March in Grapevine, Texas, winners of the Best Overall Fleet for Owner-Operators and Best Overall Fleet for Company Drivers awards.