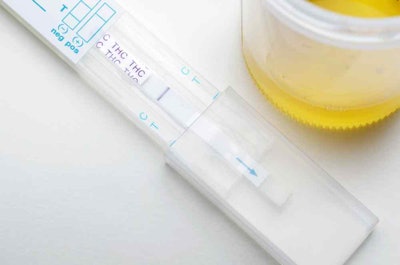 The Federal Motor Carrier Safety Administration published Feb. 20 its proposed rule for establishing a database of drivers who have failed or refused a drug test — dubbed the Commercial Driver's License Drug and Alcohol Clearinghouse — and the agency is accepting public comment on the proposal until April 21.
The agency officially announced the clearinghouse rule Feb. 12, coming almost two weeks after it cleared the White House's Office of Management and Budget. The MAP-21 highway funding act passed in July 2012 directs the agency to create the clearinghouse.
Once the rule is final and the database implemented, carriers will be required to upload to FMCSA failed or refused drug test data, and they'll be required to query the database when hiring a new driver and once annually for current driver employees.
Click here to see Overdrive's more in-depth reporting on the rule from the agency's release of the proposed rule's text on Feb. 12.
FMCSA will be accepting public comment on the proposed rule until April 21, at which point it will take comment into consideration before making the rule final.
Public comments can be made via the Federal eRulemaking Portal at regulations.gov; via fax, 202-493-2251; by mail, Docket Management Facility, U.S. Department of Transportation, West Building Ground Floor, Room W12-140, 1200 New Jersey Ave. SE, Washington, D.C., 20590; or hand delivered to the same address. All public comments must use the docket number FMCSA-2010-0031.