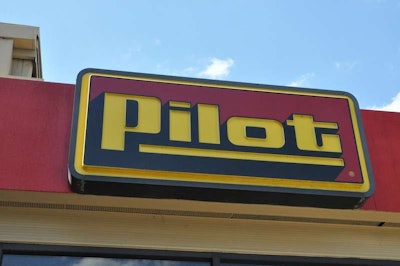 The seven outstanding lawsuits against Pilot Flying J in the wake of the company's alleged fuel rebate withholding scheme have been consolidated and transferred to a federal district court in Kentucky, according to court documents.
Pilot filed a motion with a judicial panel on multidistrict litigation in December to centralize the seven remaining suits against it and transfer them to Pilot's hometown of Knoxville, Tenn.. The truck stop chain and fuel provider argued that consolidating the cases would help "avoid duplicate proceedings, a waste of judicial resources and the risk of inconsistent adjudications."
The four-judge panel that heard arguments from both defendant Pilot Flying J and plaintiffs — who argued against consolidation — agreed with Pilot, consolidating cases brought by Shoreline Transportation of Alabama, Osborn Transportation, Wright Transportation, National Retail Transportation, Mario's Express Service, Triple D Supply and FST Express.
Judge Amul R. Thapar, of a federal court in Tennessee, is presiding over the criminal investigation into Pilot's alleged fraud and will also oversee the civil proceedings in the district court in Kentucky where the cases have been transferred.
The judicial panel also writes in its transfer order that 50 plaintiffs opted out of the class action settlement struck between Pilot and the roughly 5,500 trucking companies, pointing to the possibility that more civil cases could be brought against Pilot, which would reinforce the need for consolidation.
Pilot's settlement, worth $85 million, was finalized in court in November, and the company announced in January that by Dec. 31 it had paid 95 percent of all trucking companies owed money. The settlement terms awarded all members of the class principle money owed along with 6 percent interest and court fees.
Members of the class could opt out, however, and pursue separate legal action, as the seven trucking companies involved in the consolidation have done.
Pilot's Knoxville headquarters were raided by federal investigators last April, and an affidavit was unsealed the same week that accused the company of scamming trucking companies out of owed fuel rebates for nearly a decade-long period.
So far, 10 Pilot employees have pleaded guilty to fraud and conspiracy charges in plea deals.
Click here to see all of Overdrive's coverage of the Pilot Flying J case.