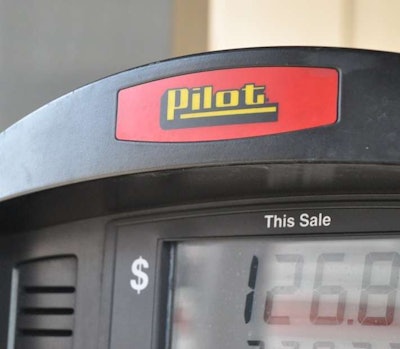 Pilot Flying J President Mark Hazelwood is no longer with the company, a source close to the investigation has told Overdrive.
Hazelwood is one of the company's executives named in a 120-page federal affidavit released last April that points to potential involvement in a fraudulent fuel rebate withholding scheme.
The company has not said whether Hazelwood left on his own or was asked to leave.
His departure comes just over a year after federal agents raided Pilot's Knoxville, Tenn., headquarters as part of an investigation into an alleged scheme by the company to defraud trucking companies out of fuel rebates. An affidavit was released the same week detailing the accusations against the company, which was said to have withheld millions of dollars as a way to boost profits and commission pay for its sales staff.
Pilot has since reached an $85 million class-action settlement with 5,500 trucking companies, and 10 Pilot employees have pleaded guilty to fraud and conspiracy charges.
Seven carriers opted out of the settlement and sued the company separately, and those cases are still ongoing. A judicial panel ruled last month to consolidate the cases and transfer them to a federal court in Kentucky.
Pilot owner Jimmy Haslam has maintained he knew nothing about the scam and was not involved.
Click here to see all of Overdrive's coverage of the Pilot Flying J case.