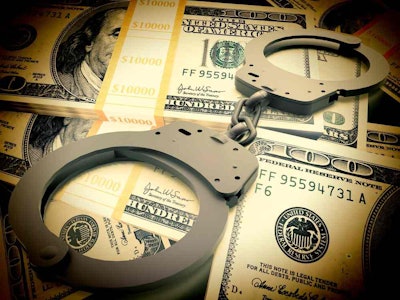 A Massachusetts trucking company owner has received one year's probation and a $1,000 fine for bribing a Federal Motor Carrier Safety Administration inspector.
Irfan Dushku, owner of Korca Enterprises, Inc. was sentenced for bribery of a public official in Worcester's U.S. District Court March 26. The Worcester company owner pled guilty Nov. 21 to paying a FMCSA Safety Inspector $1,000 to produce a false Compliance Review to avoid negative findings
Last September, when Dushku made his plea agreement, FMCSA records indicated the six-truck company had a 53-percent vehicle out-of-service rate and had undergone 12 inspections during the past 24 months.