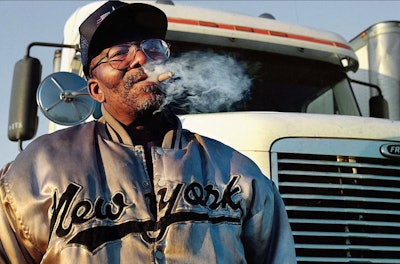 Overdrive has been named a finalist in three American Society of Business Publication Editor awards categories, including a national award in the Video-News category for Overdrive Editor Max Heine's "Headed Home" video produced last year as part of Overdrive's iLuvMyTrucker! contest.
That video is also up for a regional award. It's embedded below.
The CSA's Data Trail microsite — which housed Overdrive's exposé series on the Federal Motor Carrier Safety Administration's Compliance, Safety, Accountability program's scoring system, its flaws and disparities — was named a regional finalist in the Web Microsite/Special Section category.
Also, Overdrive's daily newsletter was named a finalist in the E-Newsletter-General Excellence category.
Being named a finalist means Overdrive will win either a gold, silver or bronze award in each category. Those awards will be announced later this month at ASBPE's awards ceremony in Chicago.
Headed Home:
[youtube InlOw-aJfRY nolink]