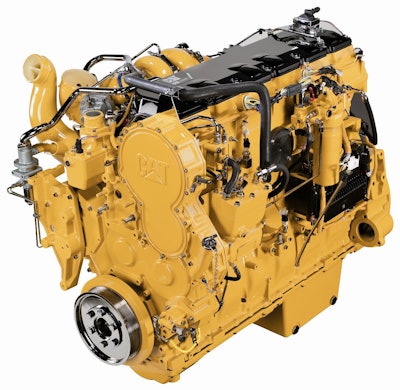 More than a dozen lawsuits have now been filed against former truck engine maker Caterpillar over its 2007-2010 year model ACERT C13 and C15 engines, as carriers claim the engines had defects that Cat knew about but that were concealed from buyers.
Since Overdrive last reported on the lawsuits in early May, several more suits have been filed, and a panel on multidistrict litigation has consolidated the cases and transferred them to a federal civil court in New Jersey, according to court documents.
Caterpillar also has submitted a legal answer to the suits brought against it, in which it denies all the allegations brought against it in the suits.
The latest lawsuits were filed last week, one brought by an owner-operator from Michigan, Ricky Williams, and the other two by passengers carriers, according to court documents.
All of the lawsuits center on Caterpillar's emissions controls system, which plaintiffs claim were defective. The systems consisted of a diesel particulate filter, aftertreatment regeneration device and an electronic control module.
The system had repeated failures, the plaintiffs allege, driving up their costs and driving down their resale value.
Plaintiffs also claim Caterpillar knew about the defects, yet sold the engines anyway and concealed the defects from buyers.
The class-action lawsuits were filed on behalf of anyone who owned or leased a truck with a 2007-2010 C13 or C15 engine within the warranty period.
Caterpillar no longer builds engines for Class 8 trucks and no longer makes the ACERT engine line.