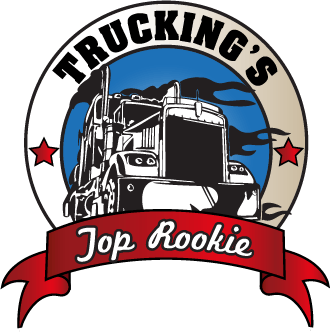 Randall-Reilly, publisher of Overdrive, has announced the finalists in its 2014 Mike O'Connell Memorial Trucking's Top Rookie contest. The program, which received 55 nominations this year, is designed to increase pride and professionalism among new drivers and to promote truck driving as a career choice.
An expert panel of judges, which included representatives from training schools (both public and private), suppliers and trade associations, named 10 finalists:
Dion Blair, TMC Transportation
Elisee Carnelli, Hogan Transports
Steven Jameson, Dart Transit
Amanda Kidd, Cargo Transporters
Jason Kiser, Stevens Transport
Michael Kline, Roehl Transport
Williams Mills, Britton Transport
Julie Matulle, H.O. Wolding
Carlos Nordquist, Werner Enterprises
John Spofford, Del Mar College
The winner will be announced Friday, Aug. 22, at the Great American Trucking Show in Dallas. More than $25,000 in cash and prizes will be given to the winners, including the winner's prizes of a $10,000 check, RoadPro Getting Started Living On-the-Go Package, $1,000 and 100,000 MyRewards points from Pilot Flying J, a GPS unit and atlas from Rand McNally, a dash camera from Cobra Electronics and a gift pack from Trucking Moves America Forward.
The other nine finalists will each receive $1,000 in cash and a variety of other prizes. The Mike O'Connell Memorial Trucking's Top Rookie contest is a partnership between Randall-Reilly, Truckload Carriers Association, Commercial Vehicle Training Association, Rand McNally, Shell Rotella, Pilot Flying J, Progressive Commercial Insurance, National Association of Publicly Funded Truck Driving Schools, American Trucking Associations and the Red Eye Radio Network.