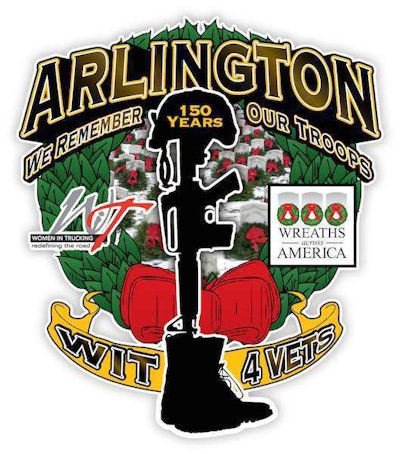 Women in Trucking has announced it is teaming with NASCAR driver Jennifer Jo Cobb and her No. 10 Driven 2 Honor NASCAR Camping World Truck Series team in a fund raising effort to benefit Wreaths Across America.
Each WIT member who donates to Wreaths Across America will have a decal with his or her name (or the person honored by the donation) placed on Cobb's racing truck. Also, one dollar frome each wreath donation will go to the Women in Trucking Scholarship Foundation, which provides tuition assistance to WIT members seeking a career in the trucking industry.
"Many of our members are veterans or are family members of veterans, and this is our way of honoring their service through our connections with Jennifer Jo Cobb, a woman who has been a pioneer in the racing industry," said Ellen Voie, WIT's president and CEO.
Donations to the WIT/WWA program can be made here.