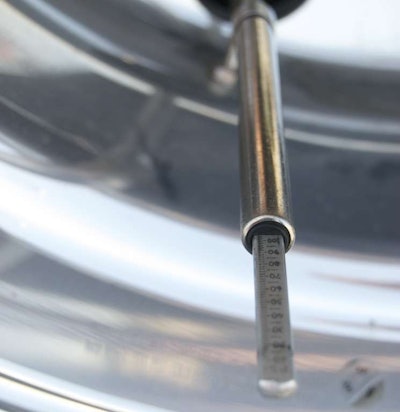 A federal rule to rescind the requirement that drivers submit vehicle inspection reports when no defects were found has made its way to the White House's Office of Management and Budget and is expected to be published as a Final Rule by the Federal Motor Carrier Safety Administration in November.
The agency issued a Notice of Proposed Rulemaking Aug. 7 of last year and held a 60-day public comment period ending in October 2013.
The agency then produced a final rule, which was sent to the OMB July 31 for approval there before its expected November publication date.
Current federal regulations require drivers to perform vehicle inspections both pre- and post-trip and file a Driver Vehicle Inspection Report for all post-trip inspections and for pre-trip inspections if defects were found in the prior day's post-trip inspection.
Under the new rule, drivers will still be required to perform the inspections, but they will not be required to submit a report for those finding no defects.
FMCSA says the rule will save the industry $1.7 billion a year in paperwork.