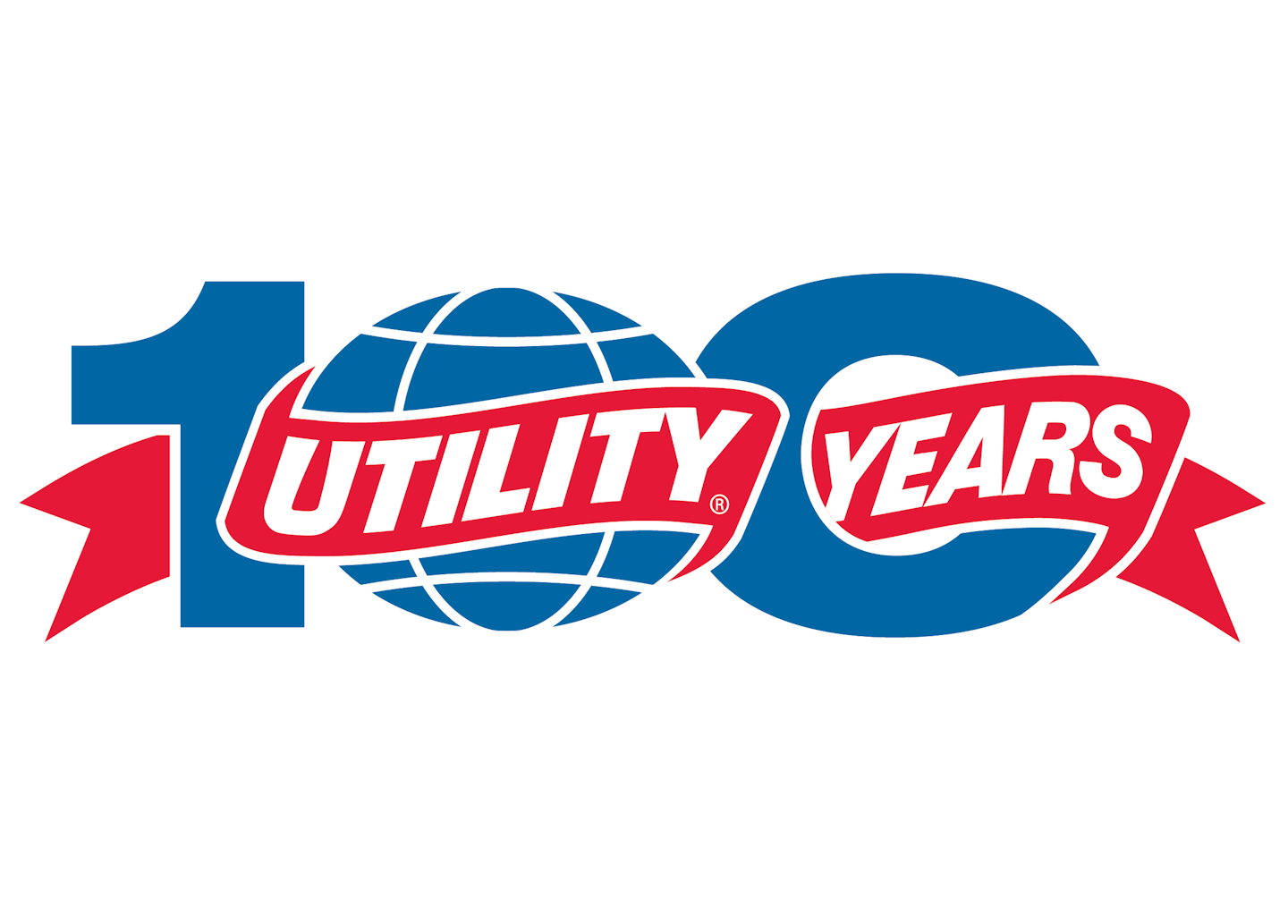 In the market for your own flatbed but you'd like a closer look? Utility Trailer Manufacturing Co. has released a new video showcasing the company's flatbed and curtainsided trailer models. The video features information on the components and manufacturing process of Utility's 4000A, an aluminum/steel combo model; 4000S, an all-steel model; drop deck; and Tautliner curtainsided trailer. Components featured in the video include load securement point pipe spools, a full-length integral winch track, the optional Adjustable Load Securement System (ALSS) and other standard features. To see the flatbed video and other informational videos online, click here.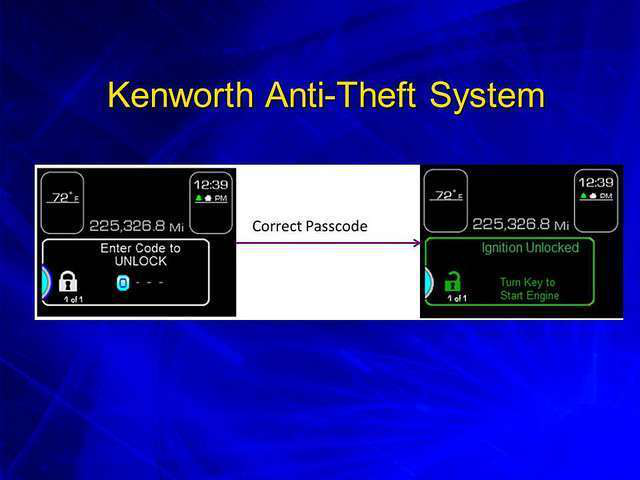 If you've already got a trailer and a Kenworth tractor hooked up to it, maybe you'd like some extra help keeping them from being stolen. To that end, Kenworth's T680 and T880 models now are available with an optional anti-theft system that integrates the engine and the Kenworth Driver Performance Center. Once the driver enters the cab and turns the ignition, the Driver Performance Center engages and prompts the driver to enter a passcode to start the truck. The driver then must complete the startup of the truck's engine within 6 minutes of entering the code, or the code must be re-entered. If an incorrect code is entered, the anti-theft system disables the truck's engine until the correct code is used. Passcodes can be changed, and the system can be activated or deactivated through any Kenworth dealership's service department.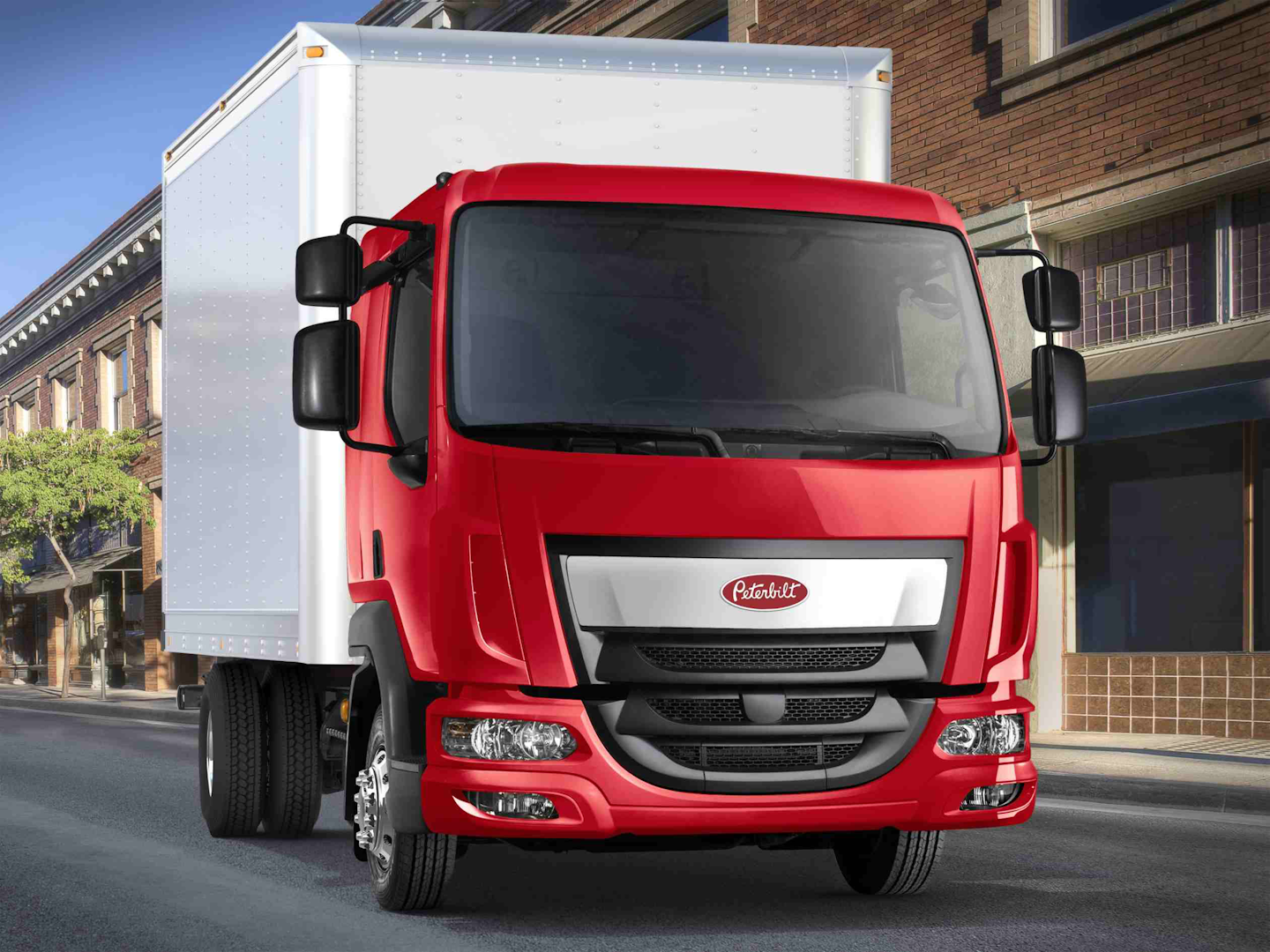 If you don't drive a big rig, you may be interested to know that Peterbilt's medium-duty Model 220 now can be spec'd with a clear frame rail package that provides up to 10 inches of additional frame rail space to help accommodate installation of a wider range of work bodies. The company says the new configuration also results in a 40 percent larger capacity diesel exhaust fluid tank, improved visibility through the rear window and greater ease of serviceability. The option is suited for customers in applications such as beverage delivery, street sweeping and striping, and refuse collection and packing.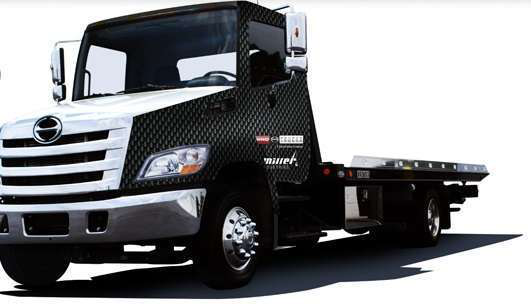 Sticking with medium-duty models, Hino Trucks reached a milestone of 30 years in business in the United States. Founded in 1984 as a limited distributorship with responsibility for importing Class 4-7 cabover trucks, the award-winning truck maker now sports a dealer network of more than 200 points and assembly and manufacturing facilities in Williamstown W.Va., and Marion, Ark., with eight locations throughout the country. Keep on rollin'!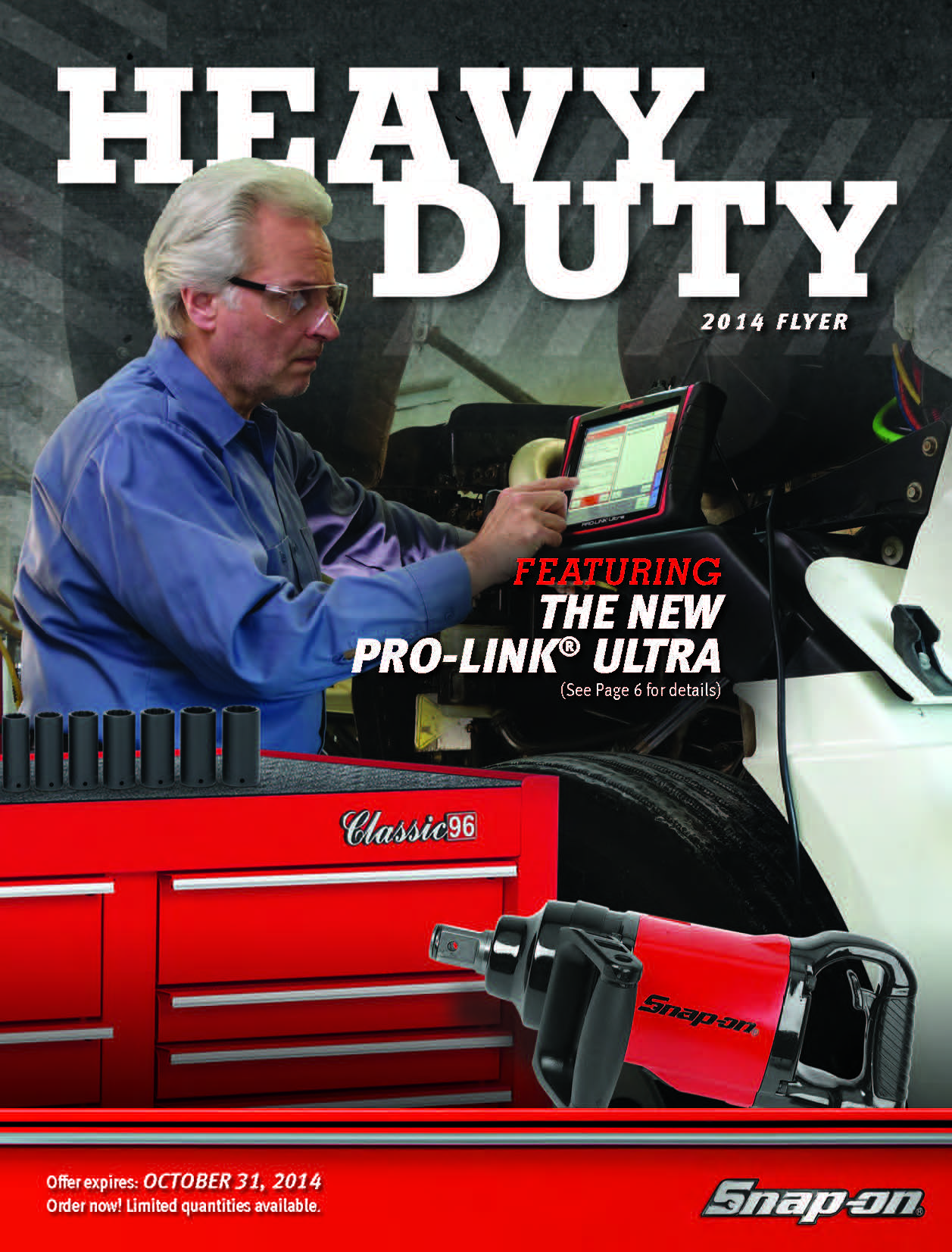 Last but certainly not least, Snap-on says its latest Heavy Duty Catalog showcases the company's latest tools and equipment, including hand tools, power tools, shop and tech equipment, tool storages units, mobile carts and chests. Special pricing is available on a majority of the featured products until Oct. 31. Customers can request a copy of the Snap-on Heavy Duty Catalog by contacting their participating Snap-on franchisee or representative or by viewing it online at www.snapon.com.