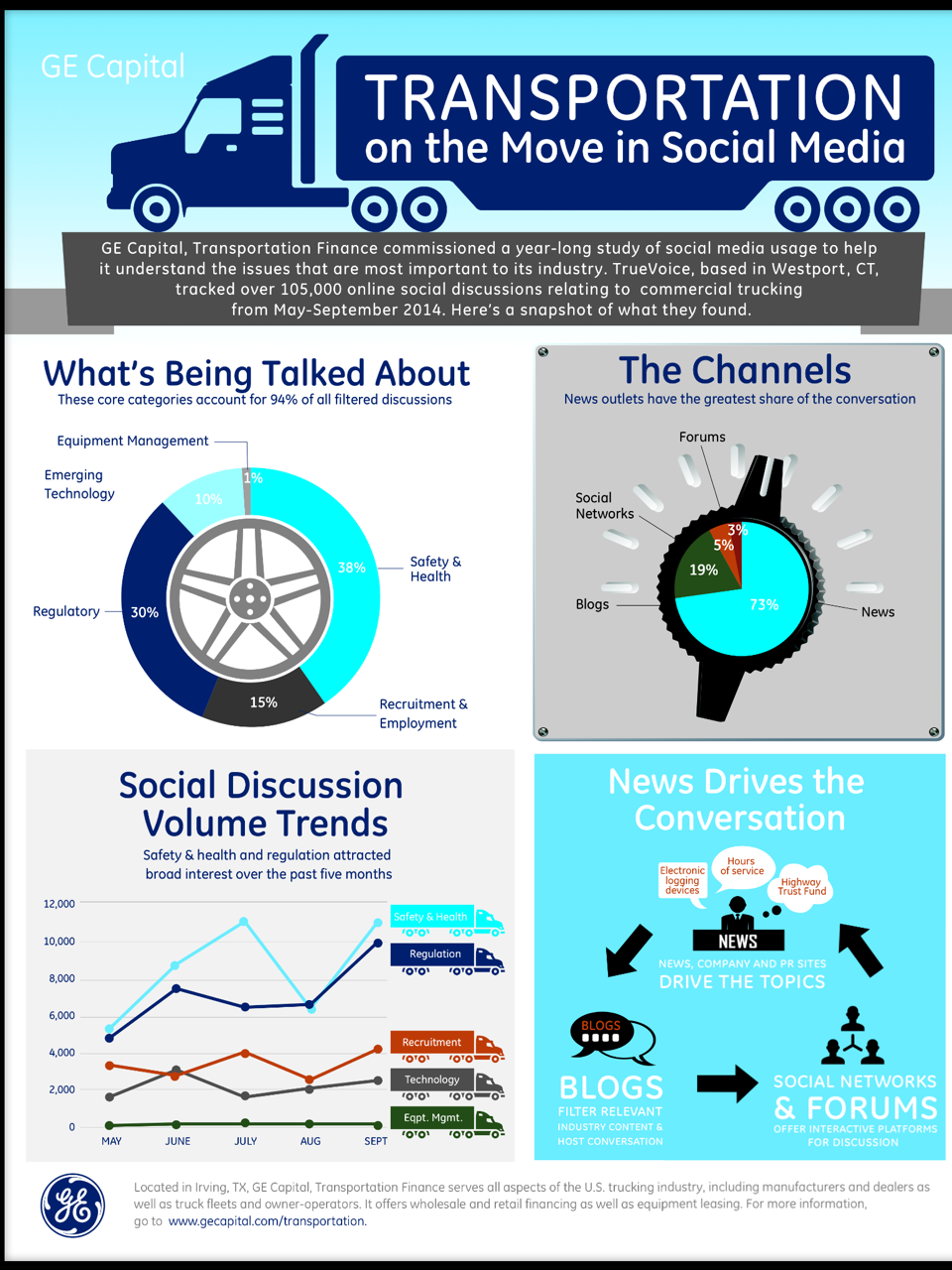 A year-long study of trucking industry trends in social media was recently completed by TrueVoice on behalf of GE Capital, Transportation Finance. The study involved a search of 250 million online outlets and revealed the most common areas of conversation.
Online conversations start with news and spike when government agencies and industry associations make announcements. The news is passed along through blogs and becomes personal in Facebook and in forums.
"That's where discussions of family, diet, exercise and health concerns showed up," said Dan Clark, president of GE Capital, Transportation Finance.
The volume of industry-specific conversations happening in social media was surprising, he said. "But on the other hand, we know that drivers want to keep in touch with their families when they're on the road and social media is a convenient way to do that."
More than 80 percent of online activity was dominated by three topics: safety and health; recruitment and employment; and regulatory issues.
Overdrive sister site CCJ has the full story on the report. Click here to read it.