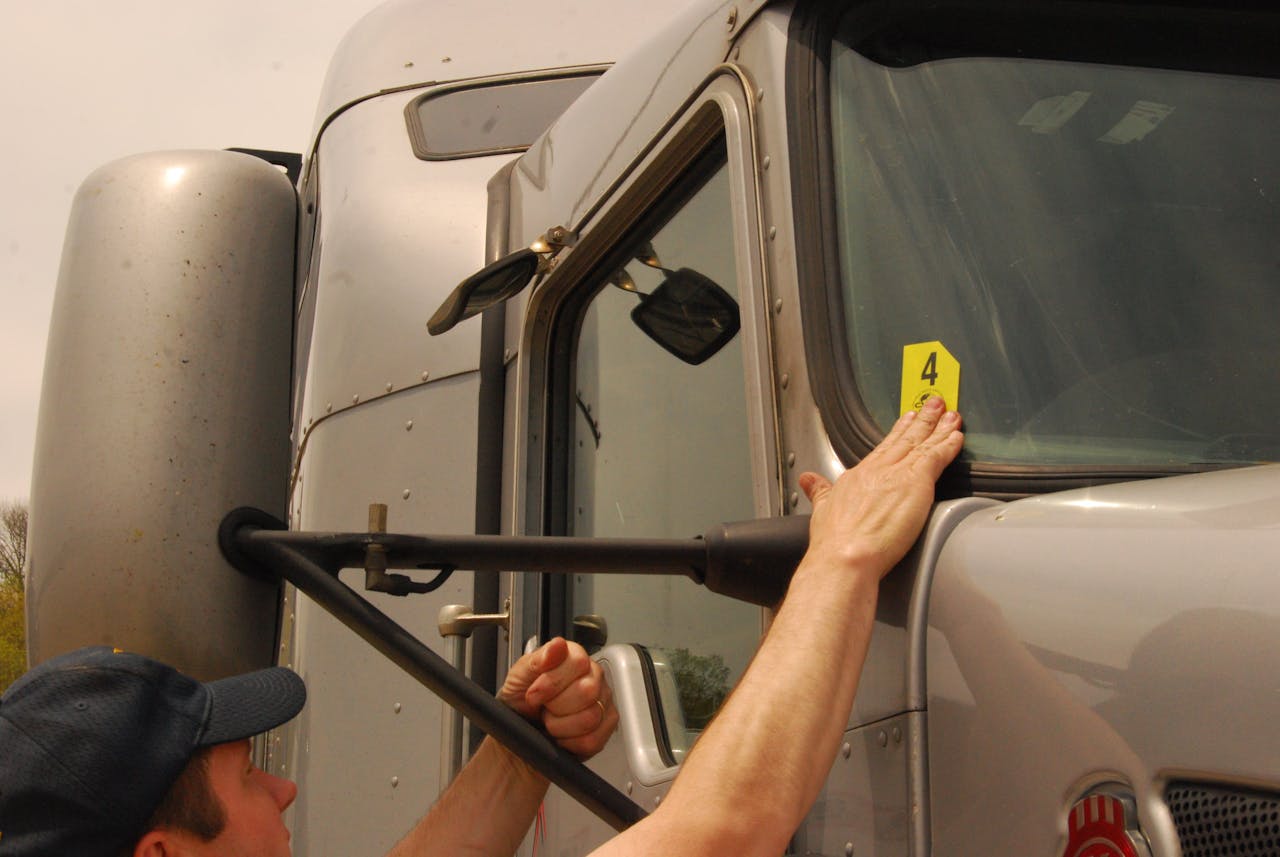 When Elvin Hilton received no violations during an inspection at the West Harrison, Ind., scale house on I-74 in April 2014, he joined a shrinking minority in Indiana, which ranks No. 5 nationwide for the smallest percentage of clean inspections.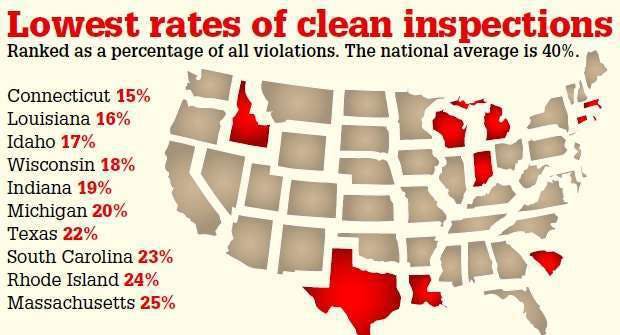 In 2013, just shy of one in five inspections was recorded totally violation-free in Indiana, more than 5 percentage points less clean than the 25 percent recorded in 2012. The national average is two in five, or 40 percent. Hilton, a driver with Cowan-leased small fleet Two Danes Enterprises, primarily hauls containers out of his Cincinnati home base, passing the scale often.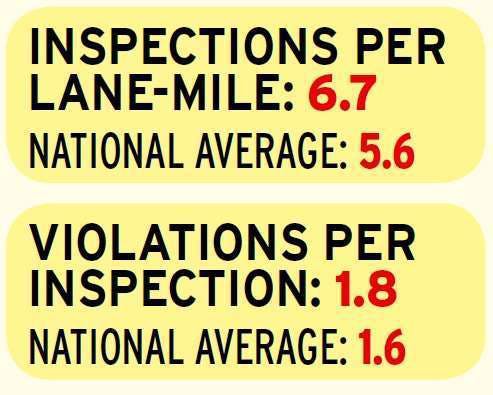 Indiana's violations-per-inspection number has risen in each of the past two years to 1.8, just above the national average. Analysis of the state's inspection statistics show the state streamlining its approach to truck enforcement, with a drop in overall inspections between 2011 and 2012 by nearly a third. However, 2013 saw a slight rise in Indiana's inspection numbers, even as it fell to ninth place when ranking the concentration of inspections. The state conducts 6.7 inspections for every lane-mile of National Highway System in its borders.
The American Transportation Research Institute's summer 2014 report on enforcement disparities across the nation singled out Indiana's speeding-violation propensity — as operators have reported, speeding or another moving violation is often marked on inspection reports after a roadside stop, sometimes with no attendant citation to challenge in court.
While only 6.7 percent of crashes across Indiana in 2011 were marked for speeding as a primary causation factor, the report noted 78 percent of all violations associated with traffic enforcement actions the same year were for speeding: "Indiana CMV enforcement personnel should consider redistributing emphasis from speeding violations to other behaviors," the report recommended.