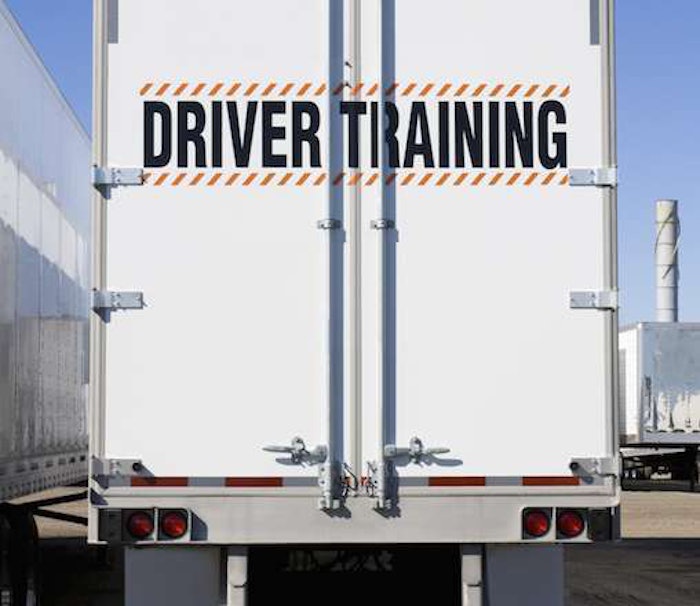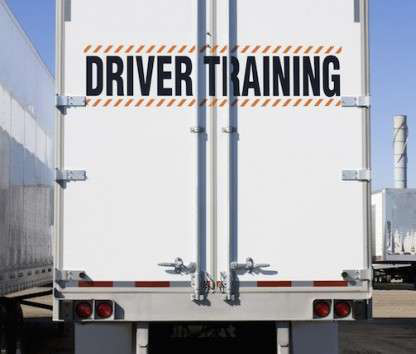 The Federal Motor Carrier Safety Administration (FMCSA) today announced the formation of a 26-member advisory committee tasked with updating classroom and new behind-the-wheel training requirements for professional truck and bus drivers.
The announcement follows intentions announced in December to establish a committee to examine minimum training requirements, including length of classroom instruction and behind-the-wheel experience; accreditation versus certification of CDL training programs and schools; potential distinct curricula for property, hazmat and/or passenger carriers and other areas.
Among members of the newly formed advisory committee are Spoon Trucking owner-operator Bryan Spoon of North Carolina as well as recently former owner-operator Scott Grenerth, the Owner-Operator Independent Drivers Association's director of regulatory affairs.
Otherwise, the full slate of committee members comprises a diverse cross-section of motor carrier interests, including driver-training organizations, the intercity bus and trucking industries, law enforcement, labor unions, and safety advocates. The committee is tasked with negotiating the issues to be addressed in a Notice of Proposed Rulemaking on driver training, which the agency intends to issue by the fall of 2015, with a Final Rule expected in 2016.
"Finalizing new training requirements for truck and bus operators is one of my top priorities," said FMCSA Acting Administrator Scott Darling, "and we have tapped a group of uniquely qualified stakeholders to help us work through the details and meet this goal."
The first meeting of the advisory committee is scheduled for 9 a.m.-4:30 p.m., Feb. 26-27, at the Hyatt Regency Crystal City, 2799 Jefferson Davis Highway in Arlington, Va. The meeting will be open to the public.
The MAP-21 transportation bill directed FMCSA to establish new minimum training requirements for individuals seeking to obtain an intrastate or interstate commercial driver's license and become a professional truck or bus operator.
In August 2014, FMCSA announced that it had retained a neutral convener, and was exploring the possibility of proceeding with a negotiated rulemaking. The convener interviewed stakeholders and recommended proceeding with a negotiated rulemaking.
Find more information and updates on the ELDTAC via this link.