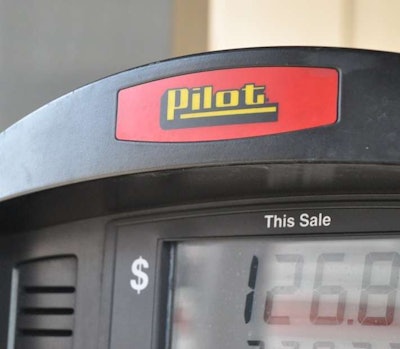 The federal judge overseeing the half-dozen lawsuits still remaining against Pilot Flying J in the 2013-uncovered fuel rebate withholding scheme ordered Feb. 11 that the suits against the truck stop giant can continue, though he did deny certain claims made by the carrier plaintiffs in the case.
He also stamped his approval on the suits against Pilot owner Jimmy Haslam, who has denied wrongdoing in the case, and those against other high-level employees that worked at the company during the time period the alleged fraud was committed.
U.S. District Judge Amul Thapar said in the 77-page order — which denied motions by Haslam and others to dismiss the suits — that two of the carriers suing Haslam have made "plausible claim that the Pilot Defendants committed at least some fraudulent acts."
National Retail Transportation and Keystone Freight Corp. amended their lawsuits against Pilot in October to make Haslam a defendant in the suit. Haslam in December filed a motion to have the complaints against him dismissed.
NRT and Keystone, along with five others, opted out of an $85 million class-action settlement reached in 2013 with 5,500 trucking companies.
They chose to pursue their own litigation against the company, and a federal judge later bundled the suits and transferred them to a U.S. court in Kentucky.
The lawsuits stem from federal allegations against Pilot that accuse the company of defrauding carriers out of owed fuel rebates for nearly a decade.
Thapar's Wednesday order allowed about 25 counts against the carrier to remain, and he dismissed about a dozen others.
The company reached a $92 million settlement with the Justice Department last year, absolving it of criminal responsibility.
Ten Pilot employees have pleaded guilty to fraud and conspiracy charges so far.