It's no fun having a flat tire, but one company is making it easier to find ways to avoid them. PressureGuard Tire Inflation Systems recently launched its revamped website at www.pressureguard.com with user-friendly navigation designed to provide quicker and more intuitive access. The company says the website now is optimized for smartphones to help build the visibility of the PressureGuard system and its benefits.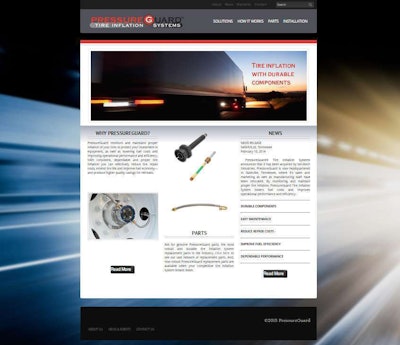 Optimized navigation and functionality are intended to enhance the browsing experience and make it easier to help the user to understand how the system works. The website also is designed to provide users with more efficient access to PressureGuard replacement parts that are compatible with other tire inflation systems.
Another company that's making it easier to find the right product is Road Choice Truck Parts. The private label all-makes parts brand announced the addition of several new replacement product categories, including charge air coolers, radiators, oil pans, mud flaps and brackets, mufflers and flex bellows. The company said it now offers 22 value-priced high-volume product categories.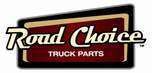 Road Choice products are designed for owners of out-of-warranty trucks. The parts are covered under a minimum one-year warranty. Drivers can find a listing of authorized Road Choice Truck Parts retailers at www.roadchoice.com.
Finally, just in case you missed it, Silver Eagle took the stage at the recent Technology and Maintenance Council meeting in Nashville, Tenn., to roll out its new T-Dolly, an automatically telescoping and retracting dolly designed to pull double trailers closer together at highway speeds to improve fuel economy and handling. The design uses an electro-hydraulic pump to pull double trailers closer together once the vehicle reaches 45 mph; this closes the gap between the two trailers and helps improve overall fuel economy.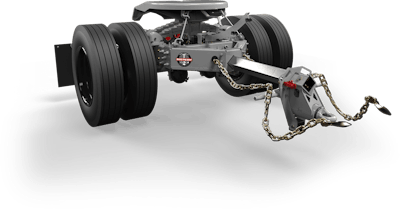 If the vehicle slows to 40 mph, the T-Dolly automatically increases the trailer gap in anticipation of low-speed turns. The closer gap also helps allow the truck to handle better when cruising at highway speeds – particularly after lane changes. Additional benefits include faster coupling and uncoupling and better trailer tracking at highway speeds.