More and more, says DAT General Manager Steve Blair, carriers unable for a variety of reasons to bring on drivers are moving to broker loads to provide customers service. "We're seeing a growing trend in carriers running brokerages," Blair says. "And that trend of feeling compelled to run a brokerage to move freight is moving down-market. Smaller and smaller carriers are doing it. Used to be you'd have above 200 trucks if you're doing that. Today, we're seeing it move into the 15-20-truck range."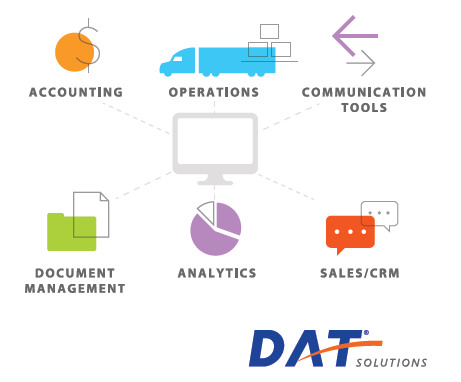 The company's DAT Keypoint TMS software is seeing "growing success in addressing that need," Blair adds. "Carrier [TMS] software is not as efficient and don't provide all the necessary tools for a true brokerage operation." As smaller and smaller fleets look at brokerage, Keypoint is seeing more and more interest as a way to post and track freight, integrate into mileage systems and more. "It gives the appearance of a large, technically capable broker on a low budget."
Recently, the company announced, Keypoint has added a new data reporting feature to the standard reporting tools in the broker transportation management software. The "Data Exporter" feature allows brokers using it to create ad hoc reports with very specific information such as weekly freight updates for specific clients.
For example, a shipper customer may request a report that includes its freight for the past week, sorted by store ID number and including sales order number, PO number, and freight charges — and they may need that report every week. Rather than downloading a report that has 50 or more data fields into a spreadsheet and deleting the columns that don't apply, the Data Exporter feature allows brokers to check-mark only the data fields they need to generate the report. Brokers can also save the report settings as a template, so they can run the exact same report on a regular basis.
The Data Exporter feature comes standard with DAT Keypoint. Click through this link to find more about what DAT and other companies are doing to enhance transportation-management-software integration features to enable carriers that broker freight a more direct connect to spot market capacity, addressing pain points in today's tight market.