Because heavy-duty diesel engines have to do tough jobs, sometimes in tough environments, providing them with quality protection is a must to maintain optimal performance. The continued evolution of diesel engines has led to many types of coolants and additives, some required for specific power units. These products are intended to help engines do their jobs their best.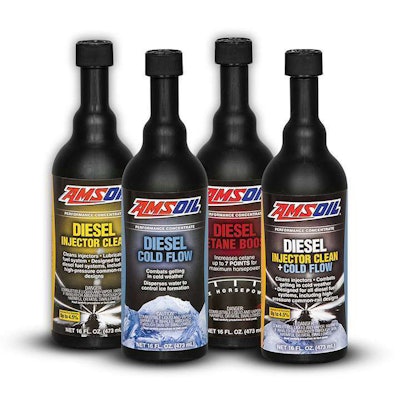 Amsoil Diesel Injector Clean and Amsoil Diesel Injector Clean-Cold Flow both feature new formulations designed to clean tough-to-remove deposits in modern high-pressure common-rail diesel injectors as well as traditional deposits found in older-generation injectors.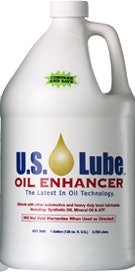 U.S. Lube Oil Enhancer is an additive formulated to raise oil pressure, improve engine power and protect engine oil from heat and corrosion. Made of 100 percent petroleum stocks, Oil Enhancer is available in quart and gallon containers.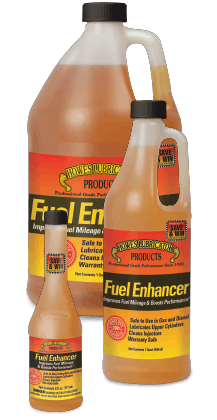 Howes Fuel Enhancer for fuel system maintenance is formulated with the company's proprietary blends of oil and additives designed to help clean injectors, dissolve carbon, enhance combustion, increase power, lubricate piston rings and reduce heat and friction. The fuel enhancer is compliant with ultra-low-sulfur fuel use.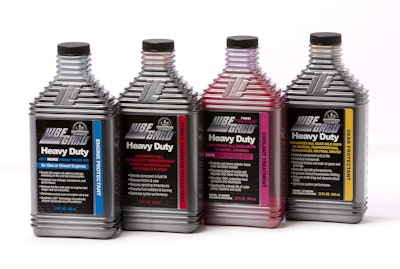 Lubegard's Engine Protectant, Gear Protectant and Power Transfer Protectant are formulated with LXE technology to join negative polarity and positive polarity, creating a bond that offers lubrication and anti-wear protection for post-warranty engines.
Hot Shot's Secret is formulated to remove coking and varnishing building left behind from overheating engine oil. The product is designed to help prolong injector life and impede slow startup, rough idling, hesitation and lack of power.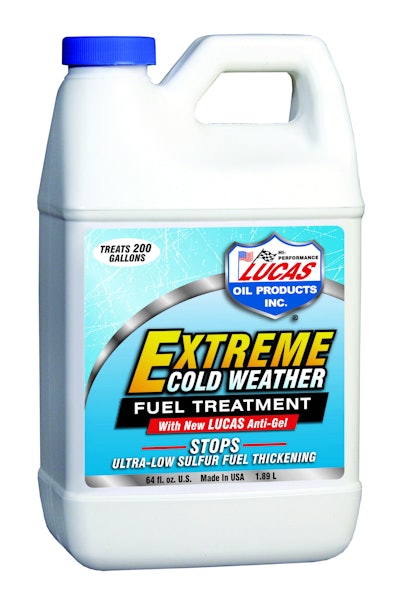 Lucas Oil's Extreme Cold Temperature Fuel Treatment with Lucas Anti-Gel was developed to eliminate fuel-gelling problems in all types of diesel fuels, including biodiesel. The treatment, which is formulated to help prevent fuel thickening and add lubricity, comes in quart and half-gallon containers. A half-gallon treats 250 gallons of fuel.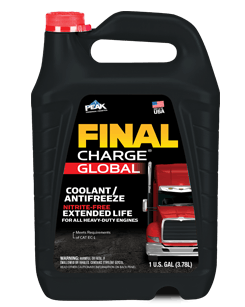 Peak Final Charge Global Extended Life Coolants are free of phosphates, silicates, nitrites and borates. They feature a patented Organic Acid Technology to help deliver total cooling system protection for 1 million miles of on-road use without the use of supplemental coolant additives.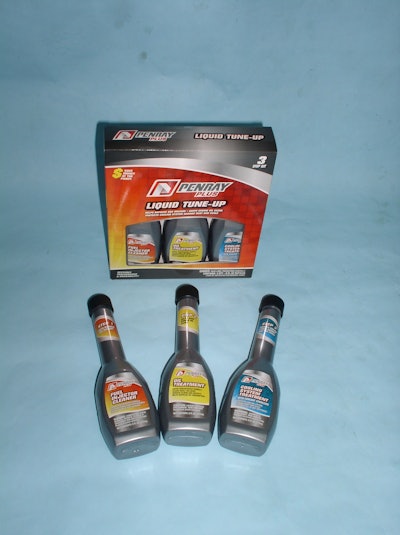 Penray Plus Liquid Tune-Up is a package of proprietary chemicals designed to work in harmony to restore engines to optimal performance and efficiency. The package contains specially blended chemicals and is designed as a three-step process to fortify the fuel, lubricating oil and engine coolant.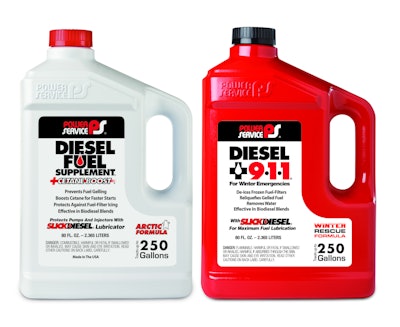 Power Service Products' Diesel Fuel Supplement and Cetane Boost is formulated to help prevent fuel from gelling and to keep equipment running through cold temperatures. The company's Diesel 911 is designed to reliquefy gelled fuel, de-ice frozen fuel filters and remove water from the fuel system.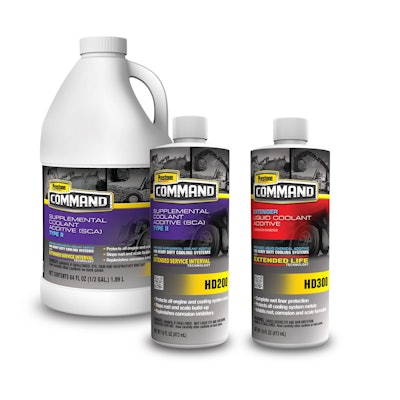 Prestone Command Supplemental Coolant Additive is formulated to protect coolant systems from corrosion by replenishing inhibitors, prevent rust and scale buildup, and control pH balance with chemical conditioning. Prestone Command Extender Liquid Coolant Additive, a corrosion inhibitor recharge, is a premixed liquid chemical additive formulated to replenish lost corrosion protection; inhibit rust, corrosion and scale formation; provide wet liner protection; and protect all cooling system metals.
Shell Rotella Extended Life Coolant-Nitrite Free is designed for nitrite-free engine antifreeze/coolant formulations to help protect aluminum components. It is formulated to provide more heat transfer as well as added cavitation and related damage protection on cylinder liners. The coolant also can help extend water pump and radiator life.