The state of Indiana, whose truck-enforcement department was profiled in Overdrive in 2014, once again appears at the top of the moving-violations rankings this year. A quarter of all the inspection violations it marked on inspection reports in 2014, whether issuing citations and giving drivers their day in court or not, were moving-type violations. Various degrees of speeding, notably, account for more than two-thirds of the approximately 30,000 moving violations Indiana state and local CVSA-certified police marked on inspection reports, according to federal data mined by RigDig Business Intelligence.
Other violation types, contributing to carrier scores in the Unsafe Driving category of measurement in the CSA Safety Measurement System, fall well below such levels in Indiana, with the next most prevalent being the simple failure to wear a seat belt and following too close.
Compare that to Illinois' violation profile, which in recent years has come to more closely resemble that of the state to its East, but with less of a focus on the speeding violation.
In Illinois, only about half of all moving-type violations were for speeding. Improper lane changes made up nearly a third of Illinois violations, with the remaining sixth falling into a variety of categories.
All 10 states at top of the moving-violations rankings fall well above the national average of 4.6 percent.
Though the top three toughest states remained unchanged from the prior year, notable movement down the list was seen year over year with general state-to-state declines in traffic enforcement in Oklahoma, Michigan and North Dakota. Other states moved up the rankings.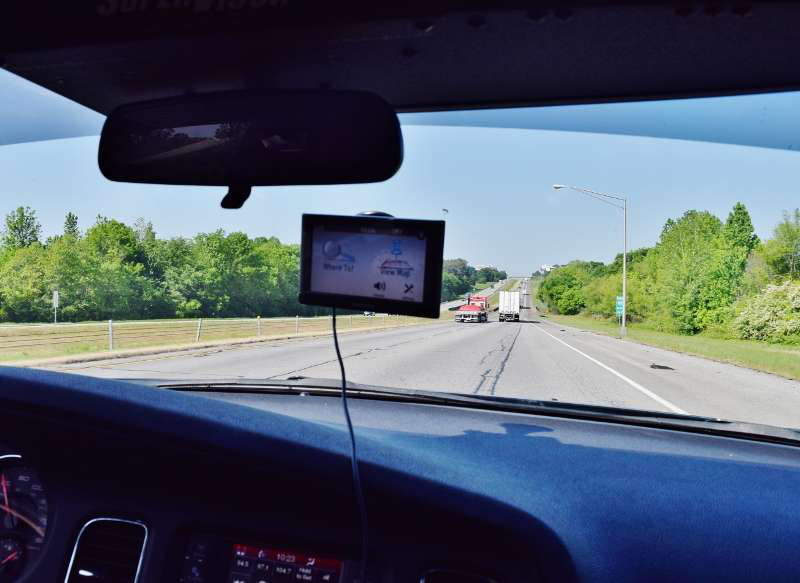 Unsurprisingly, every state listed conducts the vast majority (more than 80 percent) of its inspections at roadside — Idaho is the only "outlier" at 60 percent.
Drivers, meanwhile, have reported no shortage of state and local police using the observed moving violation as a trigger to pull a truck over and do a wider inspection of the vehicle and/or the driver's credentials/logbook. With only a mark on an inspection report and no attendant citation, challenges to such violations often come down to he-said, she-said affairs, though some carriers have reported success challenging speeding violations with evidentiary reports derived from onboard telematics systems that track and record truck speed in real time.