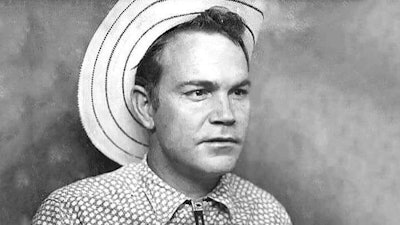 Red Simpson, singer-songwriter well-known for such classic trucking songs as "Roll, Truck, Roll," "(Hello) I'm a Truck," "Nitro Express" and many others, died Friday, January 8, in Bakersfield, Calif. Simpson was 81.
Born in Arizona in 1934 and of the generation that produced such classic trucking songwriters as Red Sovine and Dave Dudley, the songwriter was raised mostly in Bakersfield, where he was later instrumental in the creating what became know as the "Bakersfield Sound, the California-born style of Telecaster-heavy twang that became associated with Haggard, Owens and their acolytes, from the Grateful Dead to Dwight Yoakam," per Rolling Stone in their appreciation of Simpson.
Read more about Simpson in this brief history of the man and his music at Country Standard Time at this link.