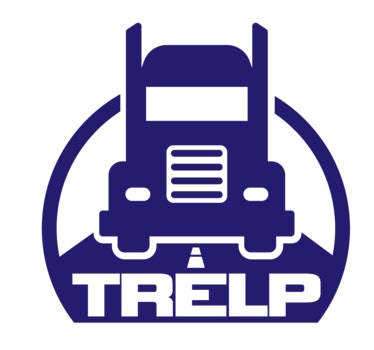 Ever arrived at a facility for delivery or pickup only to be mystified by where exactly the gate is? That's one issue the relatively new Trelp app (available for both iPhone and Android platforms) has been built to solve.
Within it, developers have enabled users to add information about facilities where they've loaded or unloaded in order to make such information easily accessible to and updatable for future users.
Information available to access or add includes the location of nearby parking and long-term rest spots, precise directions to and around the facility, location of unmarked low clearances, contact person at facilities and more.
The social app, more than "Yelp for truckers," say the developers, holds the potential to "create a better work experience" and save time and money.
Key to its success will be users' engagement with a willingness to add information to "help other truck drivers by sharing your experiences," developers say. As a relatively recent reviewer-user posted in the iTunes App Store, following the early December launch of Trelp, along similar lines: "As a fresh app, there is not much data yet, but I start seeing more and more useful directions for my drop-off destinations. And of course I add new directions myself and encourage every trucker to do so. …"