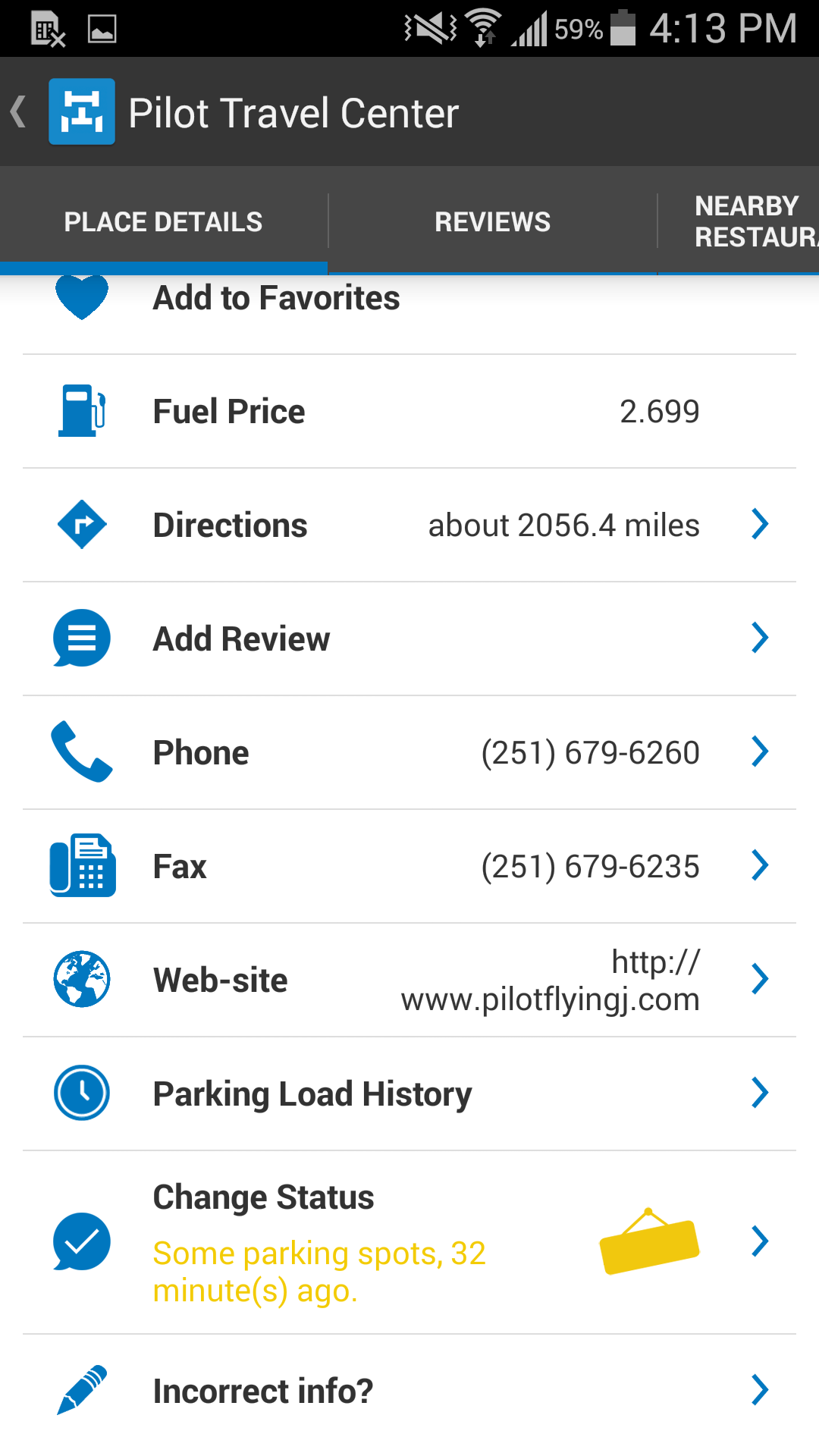 The Trucker Path multifunction smartphone app introduced a new feature for the app, which enables truckers to provide and access parking availability information for locations across the country. The parking status feature for truck stop and other parking locations allows users to input whether parking is available or not when in a location. Other searching users can then see those reports with information about their recency included.
Trucker Path describes the new parking feature as leveraging "crowdsourcing to show truckers whether parking is available at these locations, saving truckers and trucking companies a tremendous amount of time and money, not to mention inconvenience."
"Our goal was always to make truckers' lives easier with technology, and this truck parking load status feature is a huge step towards that," said Ivan Tsybaev, Trucker Path CEO.
The feature adds to what the company says is an extensive set of location reviews by driver users all geared toward helping truckers find stops that meet their needs.