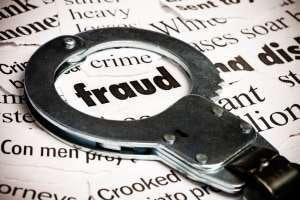 The Department of Transportation's Office of Inspector General recently announced court activity in two trucking-related crime investigations. Here's a summary of what happened with each:
Florida trucking school owner sentenced to prison for CDL scheme
Ellariy Medvednik, owner of Florida trucking school Larex Inc., has been sentenced to 12 months and one day in prison, one year of supervised release and fined $30,000 for his role in a fraudulent CDL testing scheme.
Medvednik and his employees, Natalia Dontsova and Adrian Salari, were charged with conspiracy to unlawfully produce Florida driver licenses and CDLs in August 2015, and Medvednik pleaded guilty in September.
Larex marketed itself toward Russian language speakers and charged students between $1,800 and $5,000 for services in obtaining a Florida CDL. According to the DOT OIG, Medvednik and others helped students cheat on the CDL written exam and provided false certifications and documents to satisfy residency requirements.
In November, letters were sent to approximately 2,000 CDL drivers who were identified as using third-party testers and medical examiners that were not testing properly, and drivers were given 60 days to retest or their CDL would be canceled.
HHG moving co. owner sentenced
Tasheen "Ty" R. Pickett was sentenced to 48 months imprisonment, 36 months supervised release and to pay $427,809.85 in restitution to his victims. He recently pleaded guilty to conspiracy to transport stolen property related to a scheme to rob customers of their household goods.
Pickett owned and operated J and P Moving, a company that purported to provide moving services for people looking to ship their household goods from one location to another. J&P didn't have FMCSA authority to transport HHG, but they would acquire HHG moving jobs anyway, according to the OIG.
DOT-OIG agents identified 34 victims of "hostage loads" taken by Pickett and successfully returned the majority of possessions to 20 of those victims.