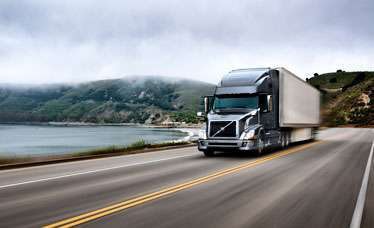 Volvo Group has announced it is shifting to a brand-based organization.
Four separate units will be created: Volvo Trucks, UD Trucks, Renault Trucks and Mack Trucks, each with profit and loss responsibility for their respective business. Volvo's Group Executive Board will be changed to include representatives from some of the Group's business areas, the company says.
The group's technology and product development organization and production organization for trucks will remain responsible for common development and production. In addition specific resources will be allocated to each brand. At the same time, Volvo Group says purchasing for the truck operation will form a separate unit and will join the Group Executive Board. These organizational changes will not have any planned effect on the number of employees in the Group.
Beginning March 1, 2016, Volvo says its Group Executive Board will comprise the following members:
Martin Lundstedt, President and CEO
Jan Gurander, Deputy CEO and CFO
Claes Nilsson, Volvo Trucks
Joachim Rosenberg, UD Trucks
Bruno Blin, Renault Trucks
Dennis Slagle, Mack Trucks
Martin Weissburg, Volvo CE
Torbjörn Holmström, Group Trucks Technology
Mikael Bratt, Group Trucks Operations
(Under recruitment), Group Trucks Purchasing
Sofia Frändberg, Group Legal & Compliance Kerstin Renard, Group Human Resources
Henry Sténson, Group Communication & Sustainability Affairs