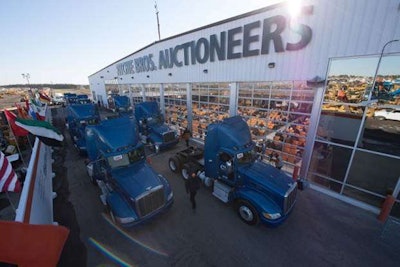 Ritchie Bros. annual Orlando, Fla. auction will feature more than 300 truck tractors and more than 280 trailers as part of the company's largest auction of the year.
The auction will be held Feb. 15-19 at the company's auction site just outside of Orlando, 700 Ritchie Road in Davenport, Fla. Last year, the auction attracted more than 9,350 bidders from 81 countries on more than 10,500 items.
A full list of the auction's inventory can be found here. Anyone who wants to bid, but can't attend the auction, can register to bid online here.