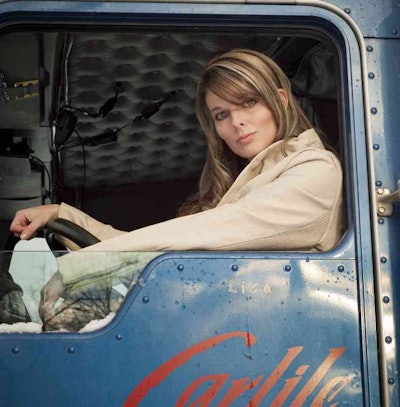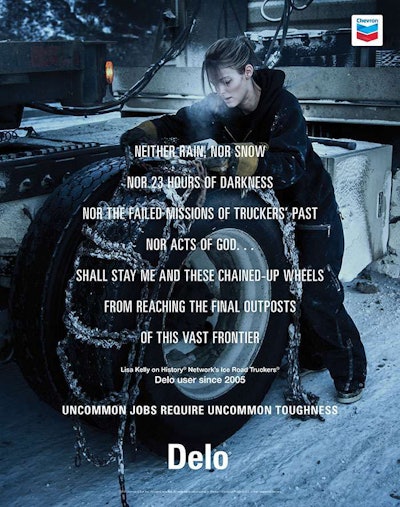 Lisa Kelly, star of the History Channel's Ice Road Truckers series, has joined a new Chevron marketing campaign for the company's Delo diesel engine oil.
Kelly, a career truck driver, says she is a long time Delo user.
"I have relied on Delo since I began my career in trucking," she says. "I drive some of the deadliest roads in the world. I can't take chances on oils. I need to know I've got the most durable, reliable and toughest lubricants in my truck. An oil that I can count on to protect my truck even in the harshest conditions. Up on the ice roads, Delo is just what we use."
Inspired by the Postman's Creed, Chevron says the series includes testimonials from a number of better known Delo users underlining their relentless commitment and reliability.
A full profile on Kelly written by Overdrive's Todd Dills in 2013 can be seen here.
Below is a video from 2013 of Overdrive's one-on-one interview with Kelly.