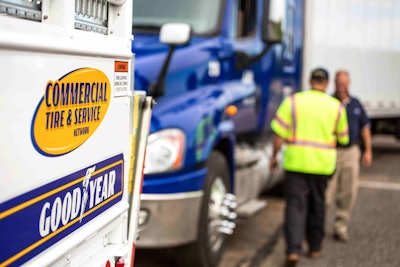 The Goodyear "Total Solution" will be on display at the Mid-America Trucking Show next week, and attendees of the show will have a chance to enter for a ride in the Goodyear blimp.
Goodyear products, information about the Goodyear Commercial Tire and Service Network, the company's services and more will be available at the booth (#24185) at the show.
Attendees who visit the company's booth can complete a kiosk form to win a ride in the blimp. The drawing will be held at a later date, the company says.
MATS attendees will also be able to enroll in the Goodyear Smart Fleet program.
More information about the Goodyear Total Solution can be found here.