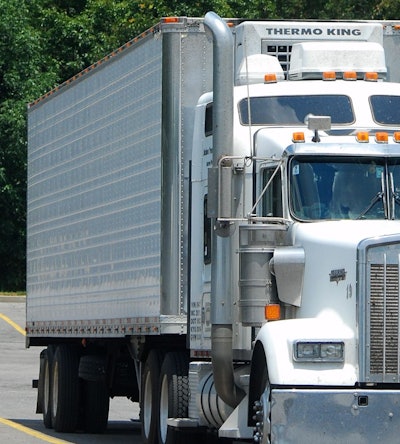 The federal government's Food and Drug Administration released April 5 a Final Rule that sets new sanitation-related standards for food haulers and others in the supply chain, like shippers, who deal in the transportation of food products.
The rule does, however, have a notable exception for small companies: Carriers and shippers who bring in less than $500,000 in total annual revenue will not have to abide by the rule's new procedures.
The rule's key requirements for truckers include: (1) That carriers and drivers ensure their refrigerated trailers are pre-cooled prior to loading food, (2) carriers/drivers provide upon request by shippers and receivers proof they've maintained the appropriate temperature for the food they're hauling and (3) carriers develop and implement procedures that specify their practices for cleaning, sanitizing and inspecting their equipment.
The new rule also requires shippers to inspect carriers' trailers prior to loading food products and requires any entity subject to its requirements, such as carrier personnel and drivers, to "take appropriation action to ensure that the food is not sold" if they become aware of any indication that a shipment of food was not kept at the proper temperature throughout its shipment.
Shippers will now also be required to give carriers written sanitation requirements for their vehicles and require shippers to keep records showing they've done as much.
The FDA says the rule likely won't change carrier and shipper practices, saying it essentially only codifies already existing best practices for food shipments.
The rule will take effect a year following its April 6, 2016-scheduled publication date in the Federal Register.