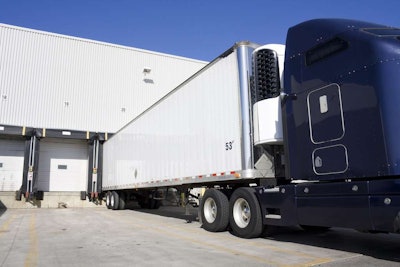 A freshly published set of new rules for carriers who haul food products, particularly those hauling refrigerated food items, includes an exemption for businesses that bring in less than $500,000 in annual revenue.
Though that waiver likely applies to a large share of owner-operator food haulers, it likely won't be an exemption that owner-operators get to enjoy in reality, says the Western States Trucking Association's Joe Rajkovacz.
Rajkovacz, a former owner-operator, says the new requirements will effectively be market dictated to those exempted from the new regs, like owner-operators, because shippers and brokers will be hesitant to hire carriers who don't abide by the new Food and Drug Administration requirements.
"As with any rule, exemptions may exist, but it doesn't mean anyone in the supply chain must accept them," Rajkovacz says. "Regulations establish a baseline, and in this case I just don't think shippers [or] brokers are going to put up with a two-tiered compliance system."
You can read Overdrive's overview of the new regulations at this link.
The new regulations, set to take place next year, may not add much, if anything, to food haulers' sanitation practices, according to the FDA. The new rules essentially only codify industry best practices, the FDA says.
Included, however, are requirements that carriers show shippers or receivers proof that their loads were kept at the proper temperature throughout their shipment and that shippers form a written policy regarding sanitation procedures. It also requires carriers to develop written sanitation policies for their equipment.
Will you bring your operation up to the new FDA code, as to not be iced out by shippers and brokers? Drop a comment below.