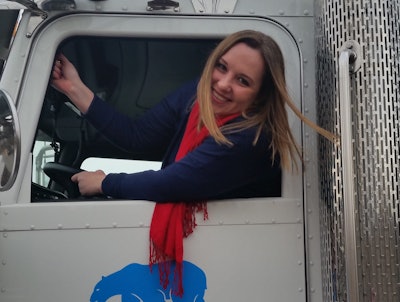 Keeli Rene Kennedy
Hometown: Wasilla, Alaska
Occupation: Owner of Northern Alaska Arctic Transport
Years trucking: 5
Hauls: reefer
"People tell me all the time that I don't look like a trucker. But I take care to have my hair and make-up done and my appearance professional since I represent my own company."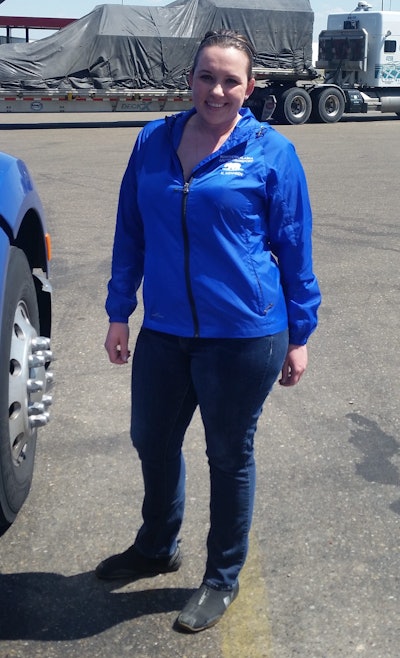 Kennedy drives team with her husband through the Alaskan Highway operating in brutal winter conditions. In the summers, they operate in the lower 48 and Mexico. She's used to chaining tires in sub freezing weather and while she is up to the brutal conditions, she still believes in presenting a professional appearance. Seeing another woman driver in Alaska is a rare sighting but she's glad women are branching into the industry.
Keeli's husband, Kevin, submitted her nomination for the contest, expressing his appreciation for her hard work in relation to their career goals. "There isn't a day that goes by that I don't thank God she is in my life," he says. "Our goal of becoming corporate small fleet owners have only come to fruition with Keeli's unending perseverance of continuous hard running on the road for 6 to 7 months (not weeks) at a time!"
[gthr size="5″][/gthr]
This is the sixth of 10 stories about this year's finalists. Check back throughout May for the rest. The winner will be announced in June and presented at The Great American Trucking Show in Dallas, Aug. 25-27.