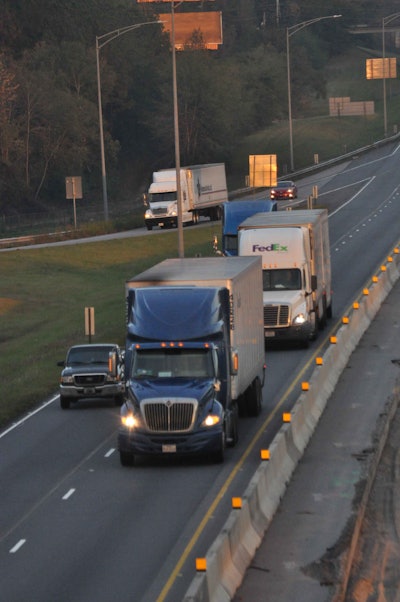 Florida truckers have come together with plans for a rally ride from Miami to Tallahassee to "express their dissatisfaction" with some specific issues plaguing the industry. A press release issued to Overdrive by Ponce Seoane and Alberto Cruz-Torres, two of the organizers, begins with this appeal:
We are a group of owner operators and transportation professionals working together to stop the deterioration of our industry. We provide for an entire nation while barely providing for our own families. On June 6, 2016, we will unite in South Florida and convoy to Tallahassee, the state capitol, to peacefully express our frustrations. Our anticipation is that other transportation professionals and owner-operators come together no matter their gender, ethnicity or religion to express their dissatisfaction in each of their home states. Our industry is vital to our country's existence; we request only fair compensation and appreciation for feeding, clothing and providing the basic needs that our country demands. Take a moment look around and most of what you see made its way to you and your family by truck.
Sound familiar?
The general outline and points of contention the group intends to stick to are these:
**Increased rates of pay.
**The regulation of transportation broker margins, to include transparency and a minimum base rate.
**To lower the high cost of insurance and operating fees.
**To obtain a better quality of life for the owner-operators and smaller fleets.
The group realizes there are many more issues for all truckers, including parking, but they are committed to keeping the parameters of this rally around these particular concerns. A meeting between organizers will be held on Saturday, May 20, to solidify their chain of command and specific intents for delivery of petitions to the State House in Tallahassee.
Interestingly enough, a similar situation is unfolding in Mexico City, where transportation workers issued an intent to strike for 24 hours, beginning Monday. Mexico City workers are protesting high fuel costs and the federal government's "lack of sensitivity" in addressing their issues. They too are calling for a peaceful demonstration, with no blocking of highways, bridges, ports or airports.
Organizers of the Florida rally deny any inspiration from the Mexico City planned event – and weren't aware of it until asked if it had any bearing on their decision to shut down.
"We've just had enough. We feel like we should be compensated fairly for what we do," they says. "We want transparency from the brokers and a fair wage."
More information will be available after the meeting Saturday, and there will be an update published here.