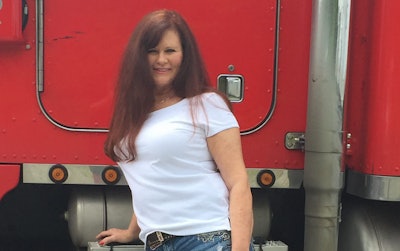 Jeanie Ozment
Hometown: Little Rock, Arkansas
Occupation: Owner of Jeanie Ozment Hauling
Years trucking: about 4
Hauls: reefer
"I think it's very important for women to feel feminine especially in professions that are historically men's. It's a balancing act between being strong enough to do the job and retaining our feminine identity."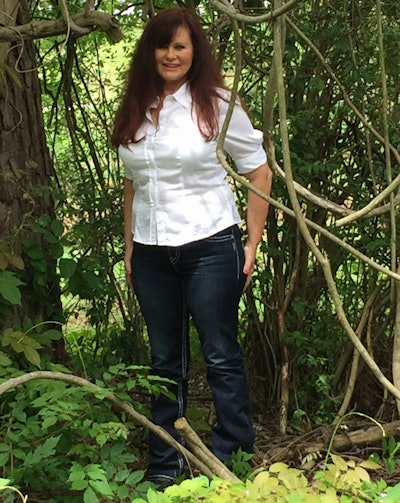 Though Ozment became a full-time driver in 2012, she has about 20 years of experience in the industry, both on the management and driving sides. She and her first husband, who died in 1993, owned Baseline Transport, operating 27 trucks and 40 trailers. She kept a couple of the trucks and launched Jeanie Ozment Hauling when the timing was right. Ozment operates a 1996 Peterbilt 378, which she keeps in tip-top shape and looking brand new.
A friend who nominated Ozment said, "Jeanie is a wonderful person inside and out with a heart as big as the outdoors. She's always giving and never thinking about herself and she always has a smile and kind word even to strangers."
[gthr size="5″][/gthr]
This is the eighth of 10 stories about this year's finalists. Check back throughout May for the rest. The winner will be announced in June and presented at The Great American Trucking Show in Dallas, Aug. 25-27.