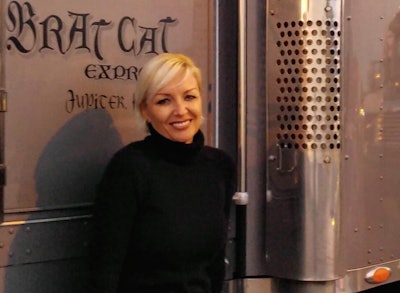 Owner-operator Brita Nowak of Jupiter, Florida, has been named winner of the 2016 Overdrive's Most Beautiful contest. She will be presented at The Great American Trucking Show in Dallas, Aug. 25-27.
Nowak owns her own trucking company, BratCat Express, and says she loves the trucking life. She was driving to buy a new truck when she received the news of her win. "I want to expand my business and feel like this great news is part of an exciting new adventure," she says. "I love driving, I love the industry, and I am so thrilled to be part of the positive image of women truckers."
Born in Berlin, Nowak worked as a model and actress in Hollywood before starting her trucking career. She's multilingual and has an economics degree that she says helps her operate her business profitably.
"Not coming from a trucking family at all I decided to not only become a truck driver but also build my own trucking company from scratch," she says. The name was the CB handle given to her by fellow truckers. She keeps in shape by eating well, not smoking and unloading freight. "I'm mostly known for picking up stray dogs and cats off the side of the highway and either keeping them or finding forever homes," she says.
Runners-up
Two women were selected as runners-up in this year's contest. They are Liberty Fry and Kristen Kudlic.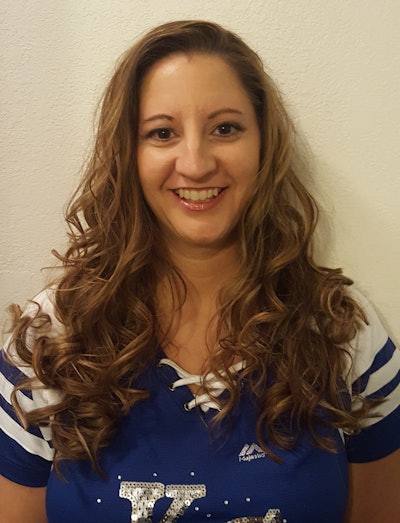 Fry and her husband, Steve, haul explosives with their 2016 Kenworth W900L Icon Edition everywhere from New Hampshire to Mexico. Fry wanted to drive so that she could be with her husband and finally took the plunge once her younger of two sons turned 18. Liberty and Steve have made health a priority this year and have lost 20 pounds each in doing so.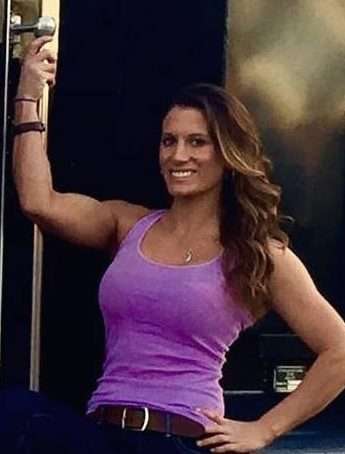 A serious motocross accident in 2009 left Kudlic with a broken back and paralysis from the waist down. Within a month of her accident, she was walking with arm crutches, and she was walking without assistance by 2011. That's when she went to get her CDL. "The state trooper denied me as I was walking up to because I had a limp," she says. She simply went elsewhere, got her CDL and now has her own truck, a 2011 Kenworth T800.