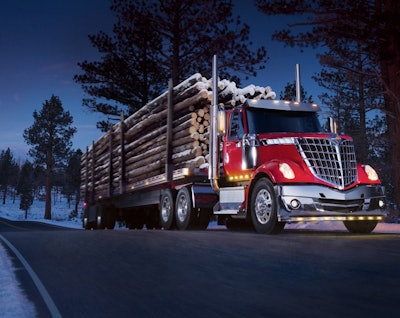 Navistar International Corporation announced this morning the company turned a $4 million profit in the second quarter of its 2016 fiscal year — the first time the company's reported being in the black since 2012's third quarter.
The $4 million in net income is well above the $64 million net loss Navistar reported for the same time period in 2015. The truck and engine maker has been battling back from the financial fallout brought on by its 2010 emissions strategy.
Troy Clarke, Navistar's Chief Exeuctive Officer and president, took the helm just more than three years ago, launching a plan to revive the company amid multi-billion-dollar losses. "Our performance this quarter begins to demonstrate the earnings potential of this company," says Clarke. "The fact that we earned a profit despite lower Class 8 truck volumes that impacted the entire industry underscores the tremendous progress we continue to make in managing our costs effectively and improving our operations," he said.
Navistar's revenues in the quarter slid to $2.2 billion, down 18 percent, compared to $2.7 billion in the second quarter last year on lower truck sales in the U.S. and Canadian markets, softer industry conditions and the discontinuation of the company's Blue Diamond Truck (BDT) joint venture in mid-2015.
Navistar says Class 8 order expectations for the remainder of the 2016 fiscal year appear bleak, however, and the company may not be able to sustain its second quarter financial success.
"While we were net income positive in the second quarter, it will now be difficult for us to be profitable for the entire year given the tougher than anticipated market conditions, primarily due to the lower outlook for Class 8 industry volumes," Clarke adds. "We are confident we will generate and implement additional performance improvements to partially offset current industry conditions."