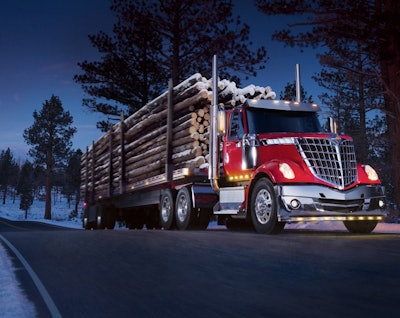 Navistar-International announced Tuesday a first quarter 2016 net loss of $33 million, a 21 percent improvement over the $42 million net loss posted Q1 last year. The company also announced it plans to revamp its lineup of trucks by 2018.
"Over the next few years, the company expects to announce a new product on average every six months, completely refreshing the product line by the end of 2018," says Navistar President and CEO Troy Clarke.
Revenues slid 27 percent in the quarter to $1.8 billion due to lower volumes of trucks being sold in core U.S. and Canadian markets, among other global economic factors.
Despite its first quarter loss, Clarke says the company is on track to achieve its goals of returning to profitability and generating positive manufacturing free cash flow this year.
Last month, Navistar unveiled its new HX Series of severe service trucks, jumping back into a segment from which it had been largely absent since 2010.