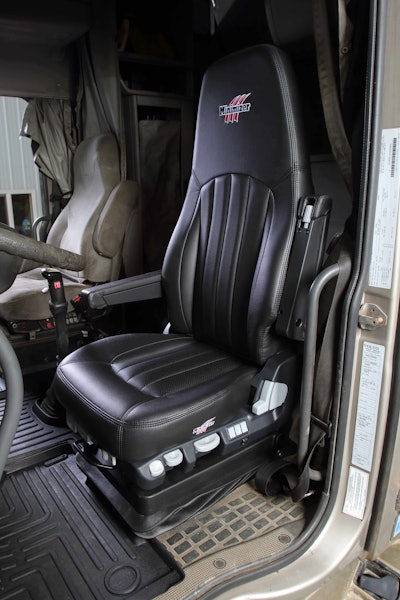 Minimizer's new Long Haul Series of heavy-duty truck seats is made up of six models, each of which is equipped with 14 standard features. The company partnered with seat manufacturer Isringhausen to create them.
Standard on all are upper and lower lumbar support, a 135-degree swivel base to allow drivers to spin the seat inboard for cab access, air height adjustment with memory as well as a physical shock absorber, as well as numerous adjustment mechanisms.
Drivers also have the option of adding a heated backrest and seat cushion, along with either a cooled backrest and cushion or a massager. The seats come with a lifetime warranty.
Minimizer's Long Haul Series seats can be ordered in cloth or leather.