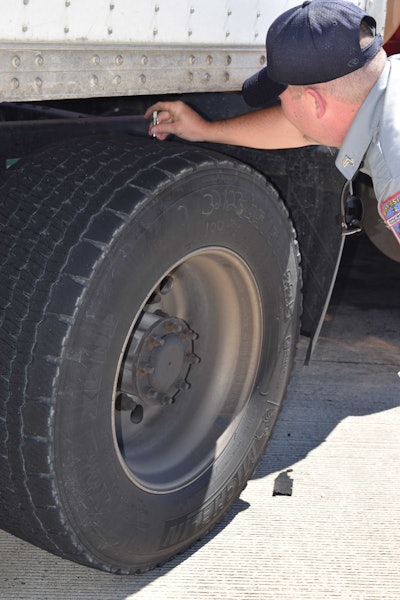 The Texas Department of Public Safety has announced it placed approximately 22.5 percent of commercial vehicles inspected out-of-service during the annual Roadcheck inspection blitz in June, possibly offering a glimpse of the final nationwide Roadcheck numbers.
The Commercial Vehicle Safety Alliance, which sponsors the International Roadcheck event each year, will release the full results of this year's inspection spree in the coming months. Last year, 21.6 percent of trucks inspected were placed out-of-service, according to CVSA.
TXDPS said it inspected 7,795 commercial vehicles during the three-day inspection effort held June 7-9 nationwide and placed 1,751 of these vehicles out-of-service. The department said brakes and vehicle lighting were the most common infractions that led to vehicles being placed out-of-service. Tires, which were the specific area of focus for Roadcheck 2016, were not mentioned as a top violation by the department.
Additionally, TXDPS said it placed 224 drivers out-of-service for violations such as improper license for the vehicle being driven, improper logging of duty time and hours-of-service violations.
The department issued a total of 1,972 citations and more than 20,446 warnings during Roadcheck 2016.