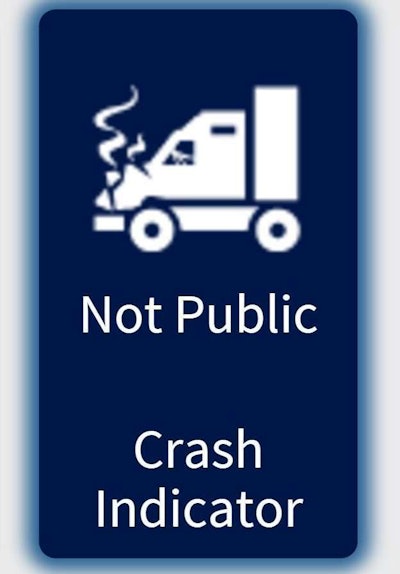 The Federal Motor Carrier Safety Administration published July 12 in the U.S. Federal Register the preliminary details of its plan for a two-year program that will allow carriers to potentially scrub certain types of non-preventable crashes from their CSA Crash Indicator BASIC scores.
FMCSA's head of enforcement, Joe DeLorenzo, said last week FMCSA hopes to receive feedback on the plan from industry stakeholders, like fleets and owner-operators, to help guide the two-year program's final details. Comments can be filed at this link to the regulations.gov rulemaking portal. Comments will be accepted until 11:59 p.m. on Sept. 12.
The agency announced the program in a media conference call last week. In short, the two-year program will allow carriers to contest certain types of crashes that were not the fault of the carrier. Such crashes include: (1) struck by a motorist driving under the influence of drugs or alcohol, (2) hit by a motorist driving in the wrong direction, (3) struck in the rear or (4) struck while legally stopped or parked.
Carriers will use the existing DataQs review system to file requests for review of such crashes. The agency will then review them and determine if the crash was non-preventable. If so, it will remove the crash from the carrier's Crash Indicator BASIC and recalculate the carrier's score.
The move is a step toward so-called "crash accountability" in CSA. FMCSA's use of crashes that are not the fault of carriers or drivers against them in the CSA Safety Measurement System and its Crash Indicator BASIC has been one of the industry chief complaints about the program since its 2011 start.
Data gathered in the program will be turned over to FMCSA's Motor Carrier Safety Advisory Committee, who will make policy recommendations to the agency based on the findings.
Click here to read more on the program and its details from prior Overdrive reporting last week.