If you're living under a rock, you may not be aware of the recent tragedy in Nice, France. Yesterday, a terrorist drove a big truck through a Bastille Day celebration, and killed 84 people. Ten of them were children. And although the headlines say, "84 killed by truck," it's important to remember it wasn't the truck that killed the people, it was a deranged, evil, sadistic, inhumane terrorist who killed the people, with a truck.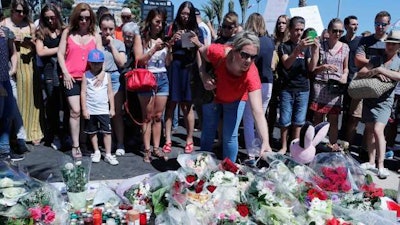 Granted, this isn't the time to nit-pick about wording in headlines, but replacing the public mental image with a truck instead of a human as the killer, even subliminally, seems irresponsible.
There's so much to say that means so little after the fact. Our thoughts are with the families of the victims in Nice today.