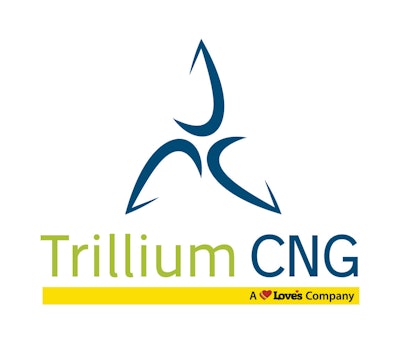 Trillium CNG, which was purchased by Love's Travel Stops in March, has finalized a deal with the Pennsylvania Department of Transportation to bring 29 new compressed natural gas stations to the state.
Seven of the 29 locations will be open to the public, and more stations could be added in the future, according to Love's. The public stations will be open to the motoring public, as well as light-, medium-, and heavy-duty trucks.
Construction on the first three facilities will begin later this year, and two of these – the Cambria County Transit Authority in Johnstown and the Central Pennsylvania Transportation Authority in York – will be open to the public.
"This is an unprecedented project that will supply CNG to more than 1,600 buses at transit agencies across Pennsylvania," said Bill Cashmareck, general manager of natural gas for Love's. "PennDOT has led the way in proving how valuable public-private partnerships can be. We hope other states use this model so Trillium can help lower the cost of other transit facilities nationwide. With Trillium's deep expertise in constructing and maintaining facilities, we can assure Customers they will receive continued reliable service."
A map of all 29 locations can be seen here.