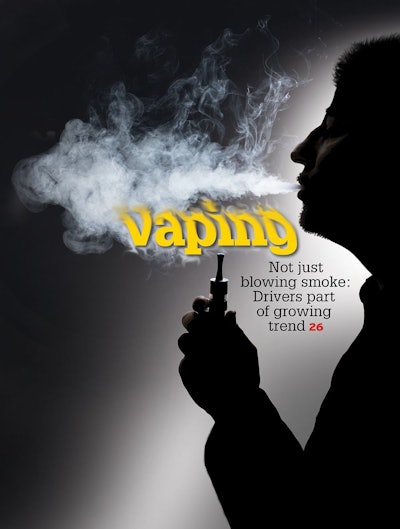 The Federal Motor Carrier Safety Administration has issued a safety advisory for truck drivers who use battery-powered portable electronic smoking devices like e-cigarettes and vaporizers.
FMCSA says the use of e-cigarettes has resulted in several incidents including explosions, serious personal injuries and fires. "The explosions regularly involved the ejection of a burning battery case or other components from the device which subsequently ignited nearby flammable or combustible materials," according to FMCSA in its safety advisory.
The U.S. Fire Administration estimates there were 25 of these incidents between 2009 and August 2014, but FMCSA says news sources place the number at more than 150 explosions. Some of the incidents occurred while the e-cigarettes were charging, while others occurred during use or while carrying the device, according to the agency.
As a result of these explosions, FMCSA is asking drivers and carriers to "be cognizant of the risks associated with these devices and exercise good judgment and appropriate discretion in their possession, storage, charging or use on, around or while operating" a truck and to adhere to the smoking prohibitions on, near or when loading and unloading a truck hauling hazardous materials.