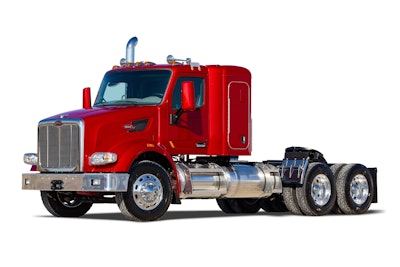 Peterbilt is making available its factory-installed, no-idle fuel-fired heater for Model 579s and 567s that are equipped with 44-inch sleepers.
With this addition, the heaters can now be spec'd in the full range of Peterbilt sleepers: 44-, 58-, 72- and 80-inch. The company says the system requires no plug-in energy sources and is complemented by a Low Voltage Disconnect that preserves battery life.
The system includes an under-bunk heater, fan-powered circulation and a digital control panel mounted in the sleeper.