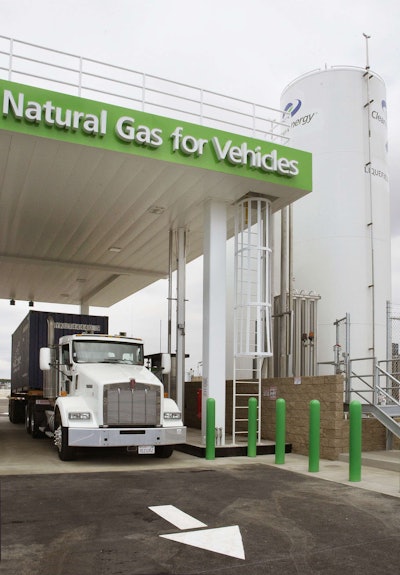 A bill has been introduced in both chambers of Congress that is intended to make the prospect of buying alternative fuel trucks more attractive.
Sen. Bill Cassidy (R-La.) and Rep. Tim Ryan (D-Ohio) introduced a bill to their respective chambers Sept. 21 that would partially exclude alternative fuel trucks from the excise tax imposed on heavy-duty trucks sold at retail.
The tax code currently imposes a 12 percent excise tax on the sale of heavy-duty trucks. Cassidy said in a press release that alternative fuel trucks, such as natural gas-powered trucks, are more expensive than diesel-powered costs, effectively resulting in a penalty for purchasing an alt-fuel-powered truck.
"The Federal Excise Tax is making it more expensive for businesses that want to buy cleaner, safer and more fuel efficient trucks that run on natural gas to do so," Cassidy said. "Reducing this burdensome tax on alternative fuel trucks, to match taxes on conventional trucks, will encourage the use and production of domestic natural gas—benefiting Louisiana's economy and workers."
Cassidy added the higher tax payment increases the cost of natural gas trucks, extends the payback period for the trucks and makes it harder for companies to justify the initial purchase of natural gas trucks.
Ryan took a slightly different approach in his introduction of the bill, saying the reduction in excise tax will also help reduce greenhouse gas emissions.
The bill defines alternative fuel as "compressed natural gas, liquefied natural gas, liquefied petroleum gas, renewable natural gas, hydrogen and any liquid at least 85 percent of the volume of which consists of methanol."