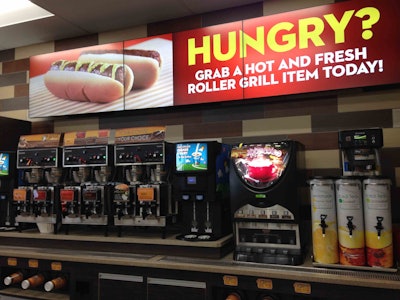 Love's Travel Stops will celebrate National Coffee Day Sept. 29-30 by donating $1 for every 24-ounce cup of coffee sold to a Children's Miracle Network Hospital.
For a limited time, Love's is offering the Guatemalan Highland coffee brew, as well as Love's signature house, dark roast, Brazilian and decaffeinated brews. Certain cappuccino flavors, including pumpkin spice, French vanilla, sugar-free caramel pecan, white chocolate and cocoa blends are also available. The cost of a 24 oz. coffee or cappuccino is $1.89.
More than 390 Love's locations will participate in the promotion as part of the company's annual campaign to raise money for Children's Miracle Network Hospitals, which began Aug. 26 this year. Drivers can also choose to help the hospitals by purchasing a balloon for $1, $5 or $20.