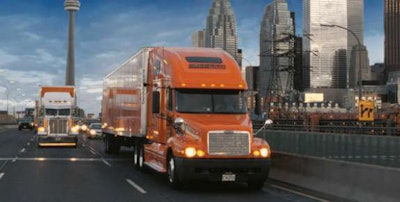 Schneider National (No. 8 on the CCJ Top 250), the nation's largest privately-owned fleet, is considering going public in 2017.
The company announced Friday, Oct. 7, it is planning an initial public offering (IPO) next year, pending "satisfactory market conditions." According to the CCJ Top 250 carrier rankings, Schneider pulled in $3.9 billion in revenue in 2014.
Schneider said in a press release the objectives of the move are to "facilitate continuity of controlling ownership of Schneider by the future generations of the Schneider family, while continuing forward with its long-standing, independent and professional, corporate governance structure."
The company added it will file a registration statement detailing the IPO with the Securities and Exchange Commission soon.
"This transaction will allow the company to continue its commitment to Wisconsin and the community, and to maintain and further investments in its long-term positioning," the Green Bay, Wis.-based company said in its statement.
After Schneider, Estes Express (No. 12) is the largest privately-owned trucking company in the U.S., according to the CCJ Top 250.