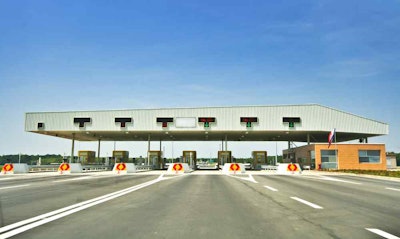 A trucking-group backed anti-toll rally will be held next week in Rhode Island. Organizers say they intend to shed light on the perceived negative effects the state's trucks-only tolling plan, RhodeWorks, will have on carriers, drivers and businesses in the state.
Hosted by the Rhode Island Trucking Association and the National Association of Truck Stop Operators (NATSO), the rally and press conference will be held Tuesday, Oct. 18 at 11 a.m. at the TravelCenters of America located at 849 Victory Highway in West Greenwich, R.I. State representatives Justin Price (R-R.I.) and Sherry Roberts (R-R.I.) will also be in attendance for the meeting.
In its announcement of the rally, NATSO says that even though the revenue raised from the truck-only tolls is supposed to go toward repairing roads and bridges, there are no legal requirements for the money to be used exclusively for road and bridge projects. Truck drivers and the local community are encouraged to attend the event.
Federal officials approved Rhode Island's toll plan earlier this month.