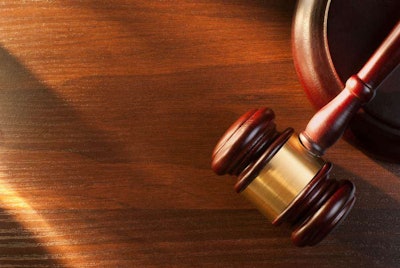 A New Jersey court sentenced a trucker for transporting cocaine Monday, and other truck-related drug enforcement took place at the border.
The border patrol arrested two truckers for transporting cocaine Friday. Meanwhile, Customs and Border Protection is continuing investigation into a driver who took unusual measures to conceal marijuana in his trailer.
A New Jersey Superior Court sentenced Belarmino Amaya, 58, of Hesperia, California, to 12 years in prison after he pleaded guilty to first-degree charges of possession of cocaine with intent to distribute and money laundering. The New York Drug Enforcement Task Force began investigating after hearing of a trucker, later identified as Amaya, transporting cocaine from California to East Coast drug dealers.
When task force agents approached him at a Little Ferry, New Jersey hotel, he admitted he was transporting cocaine. They arrested Amaya on Dec. 5, 2014, after they seized 21 kilograms of the drug under T-shirts in cabinets on both sides of the trailer.
The money laundering charge stemmed from Jan. 23, 2009, when New Jersey troopers arrested him with Carlos Mario Mejia, 38, of Los Angeles. The day before, they began tracking Mejia's Volvo truck at a Kearny truck stop because it bore the name of a company linked to a previous money laundering probe.
Detectives followed the Volvo to a Newark truck yard before pulling it over. Detectives seized $1.2 million in cash from the sleeper and Mejia received a 10-year prison sentence after pleading guilty to money laundering.
Amaya's sentence includes four years of parole ineligibility on the drug charge while the money laundering conviction carries a concurrent 10-year-sentence with 39 months of parole ineligibility.
In California, El Centro Sector Border Patrol agents simultaneously arrested two men after finding 15 bundles of cocaine hidden inside the rear axle compartment of their trucks.
At the Highway 86 checkpoint, a detection dog alerted officers during a pre-primary inspection of their 1999 and 1994 trucks. During the secondary inspection, they found more than 76 pounds of the drug with an estimated street value of $902,200.
The officers turned the Mexican nationals, their trucks and cocaine over to the Drug Enforcement Administration for further investigation.
On Oct. 26, a truck loaded with charcoal was selected for a non-intrusive X-ray scan at the Ysleta cargo facility at El Paso, Texas. After the scan revealed anomalies in the trailer ceiling, the drug detection dog alerted CBP officers that drugs were present.
They drilled into the ceiling of the trailer and discovered 354 pounds of marijuana hidden in PVC pipes concealed in the trailer's roof.