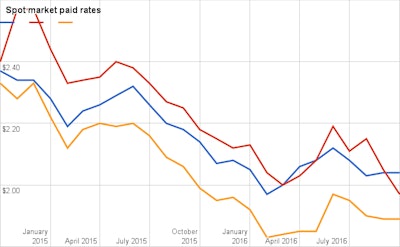 Per-mile spot market rates took another hit in October, according to monthly transaction data from Truckstop.com. Flatbed and van rates were flat in the month, while reefer tumbled 8 cents a mile from September.
Reefer rates fell to $1.97 a mile in October, the first time the segment has fallen below $2 a mile since February 2013. October's reefer rates were 19 cents lower than the same month in 2015.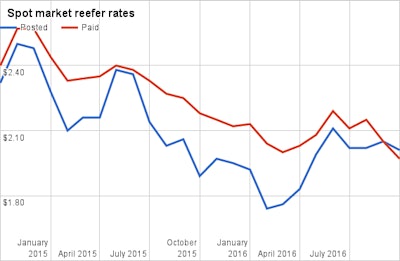 Van and flatbed both remained stagnant.
Van rates held at $1.89 a mile, a 10-cent dip from October 2015.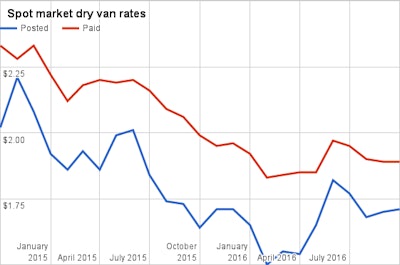 Flatbed rates averaged $2.04 nationally in October, also down 10 cents from the same month last year.