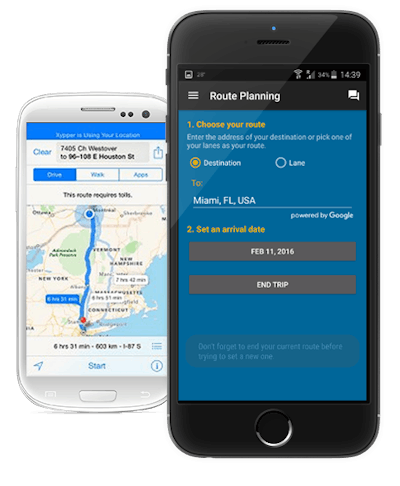 The company Xypper, Inc., has developed and launched a smartphone-app- and web-based system optimized for independent owner-operators to receive brokered load offers based on geographical location and availability. The company believes current most-utilized options for connecting with brokers are "outdated, fragmented and expensive," referring specially to load boards. "Twenty-eight percent of all trucks in the U.S. run empty" at any given time, the company says, "representing billions of profit in lost freight revenues and billions of dollars in wasted fuel."
Xypper's new system, it says, will deliver various efficiencies working similarly to Uber and other "sharing economy" services. After six years of development and an 18-month beta testing period, the company currently has more than 350 truckers and 50 brokers participating and is ready to launch.
Company founder Valerio Lanzieri, who has launched and sold two tech startups in the past, came to the idea behind Xypper through his company that assisted airlines in managing/tracking cargo. "We noticed the airline cargo industry was very dependent on the trucking industry," he says, "and finding carriers for cargo loads was the most difficult task — very laborious, time-consuming and resource -centric. We said, 'There must be a better way.'"
Lanzieri and his team then set out to develop an efficient solution, working closely to collect feedback from truckers and brokers over four years of research and development and 18 months of intensive beta-testing, before launching the first commercial version of the system in mid-September.
Other functions built into the system include:
**Tracking capabilities
**Automated document generation for truckers and brokers
Coming soon:
**Broker credit scores/payment terms