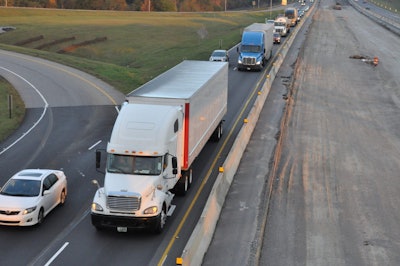 A Pennsylvania trucking company owner and one of his associates have been sentenced for their roles in a chameleon carrier scheme.
Volodymyr Kurylo, former owner of VN Trucking and AV Trinity, was sentenced to 10 months in prison and 36 months supervised release and was ordered to pay a $3,000 fine. Vitalii Vitiuk, an associate with VN Trucking, was sentenced to 36 months of probation.
Searches for the companies' now-defunct DOT numbers show they were smaller carriers – 15 trucks or fewer.
In December 2014, the Federal Motor Carrier Safety Administration issued an Unsatisfactory rating to VN Trucking and ultimately ordered the company to shut down, according to the Department of Transportation's Office of Inspector General. Kurylo, Vitiuk and others then reincarnated the company as AV Trinity, OIG says, and the company was ordered in March 2015 to shut down.
OIG's investigation found that Kurylo continued to dispatch VN trucks and used a VN Trucking bank account to receive pay and pay expenses, while using other carriers to conceal the company's operations.
OIG adds that Kurylo and Vitiuk conspired to illegally produce identification documents, including CDLs, as part of the scheme.